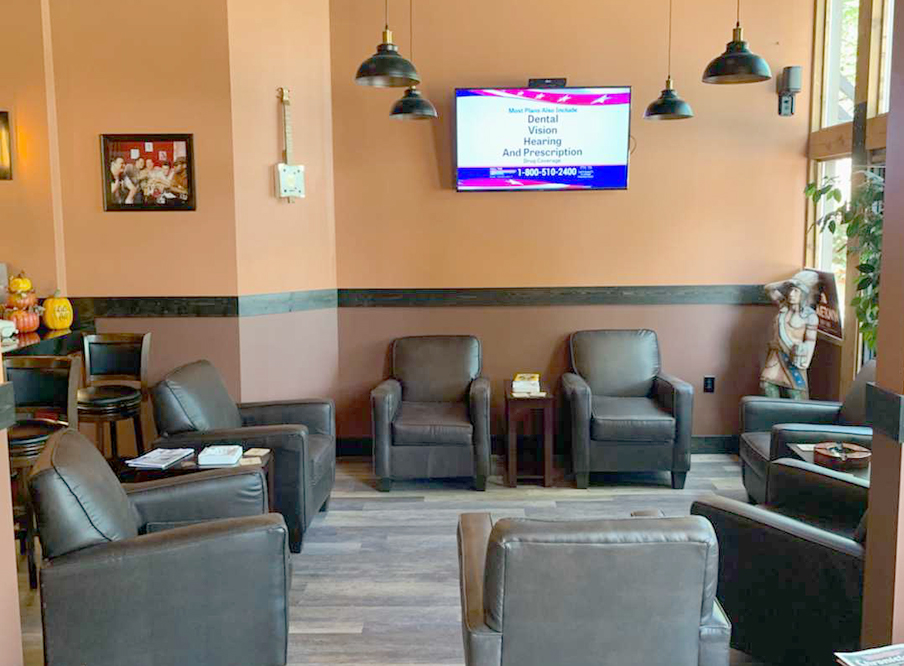 By Rachel Phillips
Fans of cigar culture have a new shop and lounge to visit in the heart of downtown Glens Falls.
Hometown Cigars & Lounge opened at 278 Glen St. Co-owner Brian Donovan had been familiar with the tobacco industry for many years and at the prompting of his friends, and now business partners, Jasiu Osakowicz and Jason Marchese, was inspired to open the business.
Hometown Cigars & Lounge is a cigar retail shop and lounge, selling over 100 different types of cigars, as well as accoutrements such as humidors and cutters. Along with ancillary items such as chocolates and jerkies for the patrons to enjoy with their cigars, the lounge also serves coffees and soft beverages. Private lockers are available for patrons to rent.
Donovan, who has a background in construction, managed the redesign of the space, including the installation of a state-of-the-art air filtration system, designed to accommodate the smoke of several dozen cigars, in order to assure the comfort of guests.
According to Donovan, cigar shops are a part of the history of downtown Glens Falls.
"There used to be a cigar shop in the area back in the '30s. It was something that the area always had at different times in history," he said.
Since a soft opening in early August, the lounge has been well received by the community, he said.
Donovan has plans for community events. Along with football and hockey game nights, Hometown Cigars & Lounge will partner with [farmacy] restaurant on Oct. 13 for what he hopes will be the first of many cigar dinners in the community. Tickets for the event are on sale now. The restaurant and lounge are partnering to create a multi-course meal designed around the specific cigars that will be available.
Donovan hopes his patrons get an experience out of the lounge, rather than just a transaction.
"The cigar is the ticket to the event. You buy a cigar, you come in, you stay for the camaraderie, the fellowship and the new relationships that are built, and it becomes a new world. It's really fun. You can lose track of time very easily in a cigar shop," he said.
Hometown Cigars & Lounge is open from 10 a.m. to 9 p.m. Monday through Saturday, and 11 a.m. through 7 p.m. on Sundays.