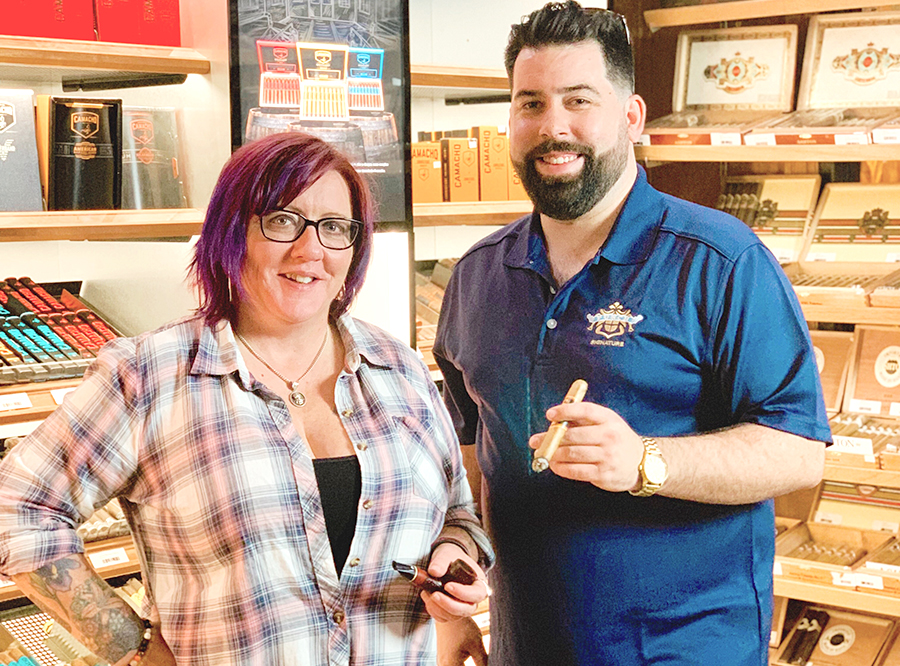 Queensbury Cigar & Pipe is celebrating its 25th year anniversary.
The business began in 1994 as Cup O Joes, a seasonal coffee house in the Lake George Village Mall. Owner Kathleen Kelly noticed that as time went on, more people continued to ask for a place to purchase cigars in the village.
With a boom in cigar smoking going on during the mid-1990s, it was an easy decision for Kelly to start carrying cigars, she said. Soon after, she started the premium tobacco e-commerce website CupOJoes.com.
Along with the growth in the e-commerce business, the physical store location moved south to Queensbury and became Queensbury Cigar & Pipe at 1036 Route 9.
The brick & mortar location has been recognized as one of the top cigar lounges in the United States, and is the Adirondack's largest cigar store, according to Kelly.
"It's been a labor of love." Said Kathleen Kelly. "The past 25 years have been an incredible ride, and I'm blessed to have such amazing customers and staff."
Along with being a high-volume retail store, the business strives to create unique events for customers.
"We want to create experiences our customers will remember," said sales manager Dan Davison. "You can buy cigars anywhere. We want to give our customers a reason to come back, and support the store."
In the last few years, Queensbury Cigar & Pipe has become a pay-per-view partner of UFC, hosted comedy roast events, and created the Montecristo Members Club, a semi-private cigar lounge located in store that gives participating members a secluded area to enjoy a cigar, sports, and events in comfortable recliners.
On Oct. 8, the store will host its 25th anniversary party and release the Kristoff QCP 25, a limited-edition cigar to commemorate the anniversary.
More information is available at shop's website, CupOJoes.com.