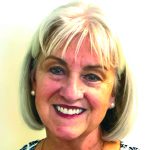 The Hyde Collection announced that Laura Bradigan has been named director of development.
Bradigan, a Saratoga Springs resident, will advance the mission of the museum through development, donor relations, and fundraising.
Before joining The Hyde, she held a similar position at Bethel Homes and Services in Ossining and Croton-On-Hudson for more than 10 years. She has also worked for many years in government, politics, and nonprofit and for-profit organizations in the Capital District and upstate New York.
Bradigan is a member of the Saratoga Chapter of the Daughters of the American Revolution, a board member of Bethesda Episcopla Church's Mercy House in Saratoga Springs, and a former board member of Sculpture Space, a Utica-based residency program for sculptors.
* * *
black dog DESIGNS has announced an addition to their full time staff.
Tyler Frisbee of Clifton Park, has joined the team to support their brand and web development team as a junior designer.
Frisbee is a recent graduate of Sage College of Albany and gained experience developing branding and web assets during his internship at Overit Media.
He has completed a three-month internship with BLK DOG, and will be directly involved with the creation of branding projects, digital campaigns, and eCommerce development.
* * *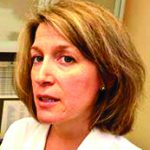 Kim S. Stote, associate dean for health professions at SUNY Empire State College's School of Nursing and Allied Health, will join Harvard University Medical School's Global Clinical Scholars Research Training Program in its 2020 cohort of clinicians and scientists.
The one-year program provides clinician-scientists advanced training in methods, conduct, and leadership in clinical research, with clinician-scientists from around the world participating. It teaches methods for observational and experimental clinical research through the planning and implementation of one or more clinical research projects, as well as the analysis, interpretation, and presentation of clinical research data.
A two-time Fulbright Scholarship Award recipient, Stote's research interests include evaluating the effects of food components, such as dietary polyphenols, and dietary intake in human health. She earned a doctorate of nutrition science from the Graduate School of Syracuse University, where she also received the Doctoral Prize for Scholarship and Research.
Stote completed her master of public health at the school of public health at the University of South Florida. She is a registered dietitian/nutritionist (RDN) and completed a dietetic internship at the Cleveland Clinic Foundation.
* * *
Whiteman Osterman & Hanna LLP announced that the following attorneys have received the Upstate New York Super Lawyers distinction for 2019: James B. Ayers, Terresa M. Bakner, Beth A. Bourassa, Heather D. Diddel, David R. Everett, Scott N. Fein, Philip H. Gitlen, Norma G. Meacham, William S. Nolan, Daniel A. Ruzow, Robert T. Schofield and Michael Whiteman.
Super Lawyers is a rating service of outstanding lawyers from more than 70 practice areas who have attained a high-degree of peer recognition and professional achievement. Recognition on the Super Lawyers list is limited to no more than 5 percent of the attorneys in New York state.
The firm also announced that partners Robert S. Rosborough and Robert A. Stout, Jr., of counsel Brian Wang and associates Myles B. Fischer and Charles J. Gottlieb were named to the Upstate New York Rising Stars. Only 2.5 percent of attorneys nominated receive this recognition.