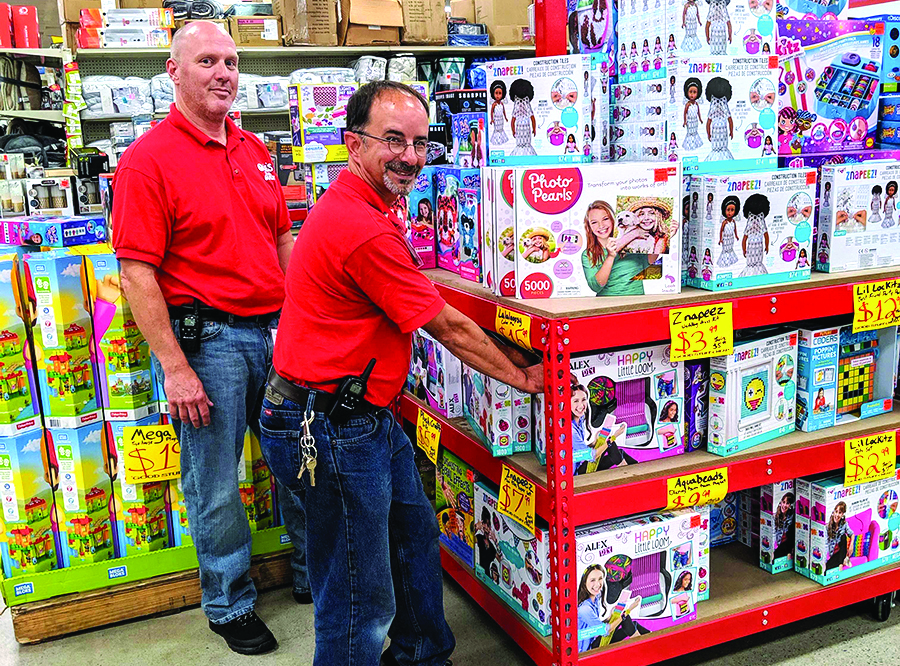 Ollie's Bargain Outlet opened its newest store at Aviation Mall on Aug. 28.
With more than 309 locations nationwide, the Harrisburg, Pa.-based company is one of America's largest retailers of closeout merchandise and excess inventory, according to the company.
"It's a good area to get into—good population, good incomes," said Jerry Altland, vice president of real estate, of the new location in the Adirondacks.
The 30,000-square-foot location is the second Capital Region store. Ollie's opened at Crossgates Commons in 2013.
There are thousands of products at the store, including housewares, food, flooring, books, toys, home improvement, hardware, electronics, clothing, lawn and garden, health and beauty, sporting goods and more.
"Ollie's Bargain Outlet is a great concept for our market. It fits both our year-round community, as well as the secondary home owners of the Lake George region," said Aviation Mall General Manager James Griffith. "We are excited to hear the positive feedback and continue the momentum of bringing new offerings the center."
Ollie's is open from 9 a.m. to 9 p.m. Monday through Saturday, and 10 a.m. to 7 p.m. on Sunday.
Ollie's Army is its customer loyalty program. Membership is free and customers can join at any time to receive special discounts in the mail throughout the year and receive emails about the latest flyers and deals.