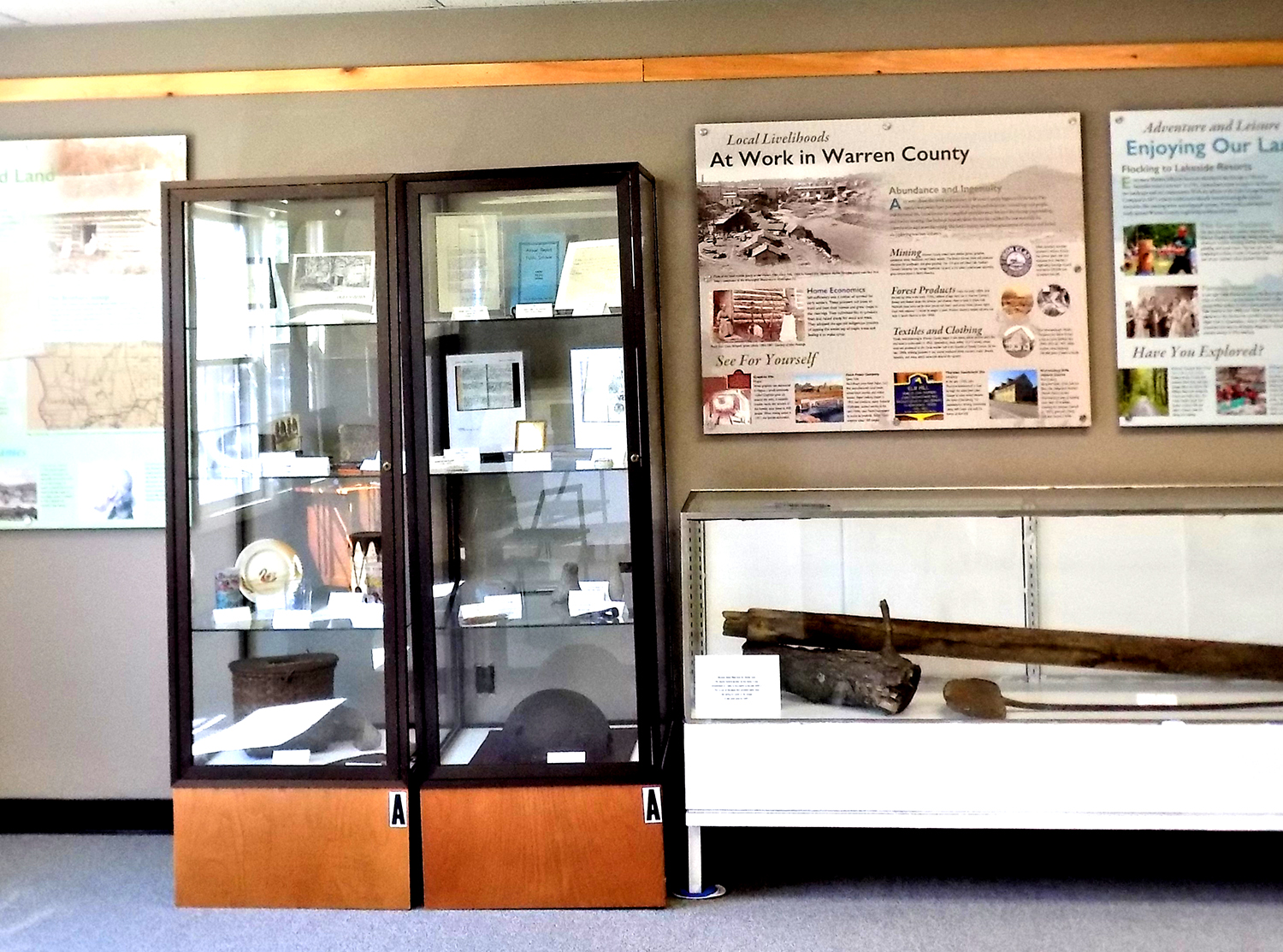 The Warren County Historical Society has officially opened a museum with a new display, "Warren County 360: Celebrating Place and People," at its headquarters, 50 Gurney Lane, Queensbury.
The exhibit, a product of two years of research and design, depicts the evolution of Warren County through the lens of cultural geography, showing how the natural resources of the region led to the development of its economy and society.
The display was made possible through the financial support of the Warren County Board of Supervisors, the Town of Queensbury, the Champlain Valley National Heritage Partnership, the Touba Family Foundation, NBT Bank, Hank's Quality Flooring, Steve Bascom of Edward Jones, and several members of the society's board of trustees.
An exhibit of Warren County postal history from 1813 to 1920, curated by Trustee Stephen Matte of Queensbury, is on display in an adjoining gallery.
The Warren County Historical Society is a private nonprofit organization dedicated to educating about, preserving, and promoting the history and heritage of Warren County and its environs. It was chartered in 1997 by the state Education Department and offers a museum, exhibits, historical publications, a book and gift shop, community history and culture initiatives, historical programs, and a student internship program.
The society is funded through membership dues, donations, grants, and gifts. Governed by a board of trustees, its activities and programs are managed by an executive director and a staff of volunteers.
The WCHS is open to the public on Tuesdays and Thursdays 9 a.m. to 4 p.m; Fridays 10 a.m. to 4 p.m., and Saturdays, 11 a.m. to 2 p.m.
For more information, call 518-743-0734, or visit the website wcnyhs.org.