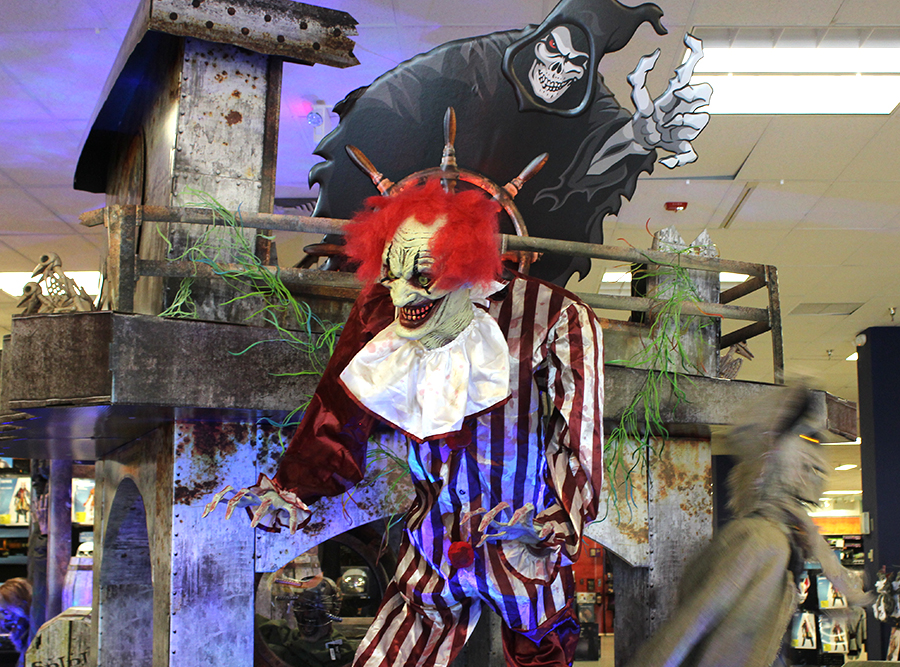 By Jennifer Farnsworth
With Halloween approaching, the convenience of having a costume store nearby is handy and Aviation Mall is taking advantage of that.
The popular nationally known store Spirit Halloween can found popping up in vacant spaces, bringing all things Halloween. One has opened in the local mall.
Mall general manager James Griffith, said business has been steady since Spirit opened and he expects it to continue to increase right through October. Griffith said Spirit's parent company is Spencer's.
The mall already has a Spencer's, making communication easy between the mall and Spirit since they had somewhat of an existing relationship.
"There was mutual interest there, between Pyramid Management, the mall management group for Aviation, and for Spencer's. It was a perfect fit for our needs and theirs," said Griffith.
Griffith said Spirit has been in the former Sears for several weeks and will close up shop a week after Halloween is over. Griffith said the store comes in with a crew who sets up shop, works through the season and then does a quick breakdown and pack-up of the store.
Other Spirit stores can be found in vacant buildings around the area, including locations in Schenectady and Albany counties.
Griffith said the parking lot near spirit has been full since the store opened.
"So far, we are hitting all the margins and meeting or exceeding expectations," said Griffith.
Spirit has around 1,400 stores across both the U.S. and Canada. As the largest Halloween store franchise in the nation, Spirit Halloween carries traditional and popular costumes, props, and costume accessories for all ages. They also have a wide selection of decorations.
Griffith said the goal is to keep vacant spaces in the mall occupied with seasonal stores and merchandise. He said looking ahead, those spaces will host hot tub and RV expos.
Spirit Halloween is open Monday through Saturday from 10 a.m. to 9 p.m., and Sundays from 10 a.m. to 8 p.m. The mall is located at 578 Aviation Road, Queensbury, and their number is (866) 586-0155.