Dana Drosdick recently joined Mannix Marketing, Inc. as a digital advertising project manager.
In her new role, she will assist the director of sales with contract processing, giveaway management, display advertising coordination, trade and sponsorship, and any other necessary projects.
Drosdick began her career at Mannix three summers ago as an intern, and she has been coming back ever since. A recent college graduate from Calvin University, she previously interned with Grandville Calvin Christian Schools, where she managed website updates, developed a consistent social media calendar, designed promotional materials, and created fundraising campaigns.
She also worked as Calvin University's social media manager, where she managed a team of student employees and the University's brand across Instagram, Facebook, Twitter, and YouTube.
* * *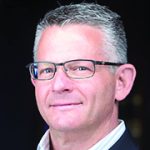 The Double H Ranch announced the appointment of three new members of its board of directors, all local business people.
Joining the board are Russell Teplitzky, general manager of DeCrescente Distributing Co. in Mechanicville; Sheri Lyons of AYCO in Saratoga Springs and Collen Carter, chief marketing officer at Fingerpaint in Saratoga Springs.
Teplitzky earned his bachelor's degree in marketing from Stockton State College. With 32 years of industry experience, he has played a key role in DeCrescente's overall sales, strategic growth and engaging corporate culture.
He sits on several professional and civic councils including the MillerCoors National Business Council, FIFCO USA's National Advisory Board and the American Diabetes Association as an Executive Committee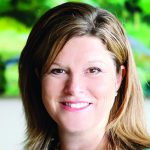 Member for the Tour De Cure. Russell has been a supporter of the Double H Ranch for years as a committee member for several events.
Lyons earned a bachelor's degree in finance from Le Moyne College and continued her education with an MBA from SUNY Albany. She has been with the AYCO company since 1994 and has held the position of senior vice president, human capital management since 2000.
She has paired her many professional achievements with a strong background in community involvement. She has been involved with the Double H Ranch for years through volunteer opportunities, event attendance and providing professional training to the Double H team.
Lyons has been instrumental in several fundraising events and charitable endeavors to raise support for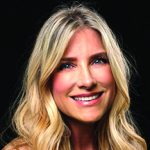 Albany Medical Center, the Lymphoma Leukemia Society, Multiple Myeloma research, Ronald McDonald House and the Special Olympics.
Carter has more than 20 years of experience in the marketing and advertising industry, working for companies such as Harrison & Star, EVP and JUICE Pharma Worldwide.
Carter is a graduate of Western Connecticut State University and has earned achievements including the Medical Advertising Hall of Fame board member, Edward Hopper House board trustee and Rutgers Design Thinking advisory board member.