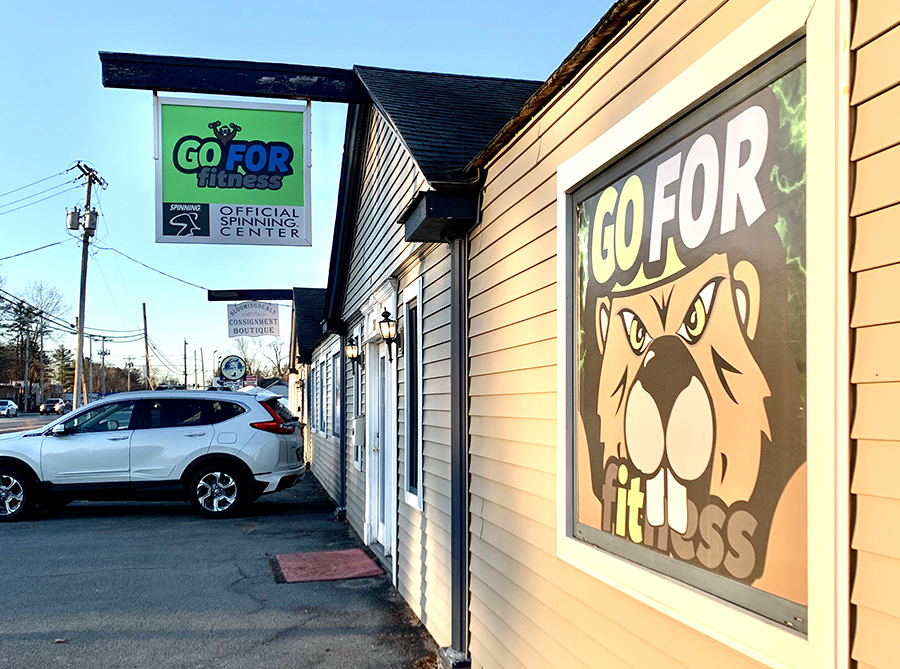 By Andrea Harwood Palmer
Kathy Scherer, owner of Go-For Fitness in South Glens Falls, is expanding classes and services for the new year.
The fitness center has eight instructors and teaches around 50 group exercise classes a week.
"One misconception out there is that we are a ladies gym. We are not just a ladies gym. We have many male members and would like to attract more. We'd really like to attract more male instructors too," said Scherer. "It's not just for women. Everyone is welcome."
The staff recently went through Barre certification through Barre Above.
"It's a fusion of ballet, pilates, body weight strength training and leg work, while using the barre for balance. It's a different take on group exercise. We're using body weight, with a focus on balance and strength. It has a wide appeal. Anyone can do it," said Scherer.
"I do a class called Group Power, which is a pre-programmed, group barbell strength training class. We also do a lot of creative classes—a lot of boot camps and tabatas, where the instructors create their own workout programs. It's a nice balance of both," said Scherer.
Go-For Fitness offers spinning classes. The facility also offers one-on-one personal training and small group training. Children's fitness programming will begin in the new year in the form of after-school fitness classes.
Scherer purchased Go-For Fitness in August 2014.
"The gym was started by Gay Congdon and was originally called Gay Congdon's Fitness Firm. She pioneered women's strength training. She got women to pick up weights, and she created a strength training program we still run today. Some classes still have some of the same ladies that started with Gay. It's a staple in the community," said Scherer.
"I have instructors who have been here for all 30 years. I have an instructor who is in her 30s, who has been there for 15 years," said Scherer.
Scherer grew up in the area until her father was transferred down to Rockland County for work. Her parents maintained a home in the area and she continued to visit the area into her adulthood.
She became a guest instructor. "There was an interim owner for a brief time between Gay and me, named Karen. I'd always said to Karen, 'If you ever want to sell it, call me up.' I was living down in Westchester County at the time and I got a call from Karen. She said, 'If you want it, come up here and buy it. It's for sale'."
"I dropped everything and moved here," said Scherer. "I left my daughter and my husband downstate while my daughter finished high school. I lived here for almost two years before my family got here. It was one of those things where the opportunity was there, and you take it or you lose it."
Scherer purchased both the business and the building.
"Who knows what might have happened if someone else bought the building. It could have become a Walmart or something, you just don't know. That would have impacted other tenants in the building as well," said Scherer. "I thought for all of us, for job security, it would be a good idea if I owned the building too."
Scherer has been a group exercise instructor for over 30 years. She has 22 different certifications, and a master's degree in exercise science and health promotion.
"Every single instructor here is nationally certified. We pride ourselves on having those certifications, and keeping up with them. It's important to stay current in the industry," said Scherer.
She offers a wide variety of classes, for all ages and abilities.
"It's cool when you look around the room and you see people from two or three different generations in there, working out together," she said."We are very community minded. We host community events and fundraisers. We have the facility and the space … When our community is in need, we like to be there to help. I prefer to donate my money to local causes.
Go-For Fitness is located at 160 Saratoga Ave in South Glens Falls. The phone number is 518-792-2103, and the website is www.go-forfitness.com.