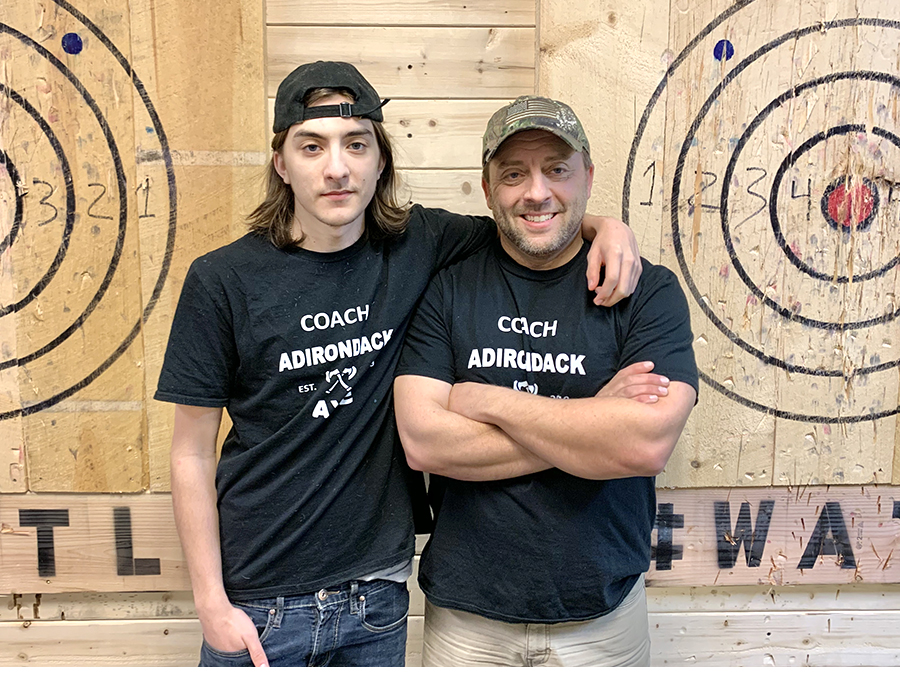 By Andrea Harwood Palmer
A business that lets people participate in the sport of axe throwing has opened at 870 Route 9 in Queensbury.
Steve Greene and his wife, Kristen, opened Adirondack Axe in December.
"The response has been really positive," said Greene. "We've had some repeat customers even in just the few weeks we've been open."
Greene and his wife are originally from the area. They lived in Virginia for five worked he worked for the Great Escape theme park there.