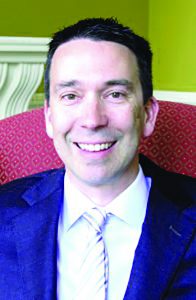 By Michael Bittel
We live in the most beautiful area of the country right here in Warren, Washington, Saratoga and Essex Counties. From our Adirondack Mountains, to beautiful Lake George to the rolling farms of Washington County, we are blessed to live and work here. The passion of our community is second to none with robust companies, big and small, who are vested in our region.
I am always amazed at the amount of giving in both time and money that our business community offers to our greater community. So how do we keep that going and what does 2020 have to offer our business climate and in turn our community?
First and foremost, I am very bullish for 2020 on the continued success of our region's business community. Small businesses continue to start up in our area at a record pace. Our larger employers continue to expand. Our health care, our education system, our cultural attractions and the beauty of our area all hit high grades by our neighbors.