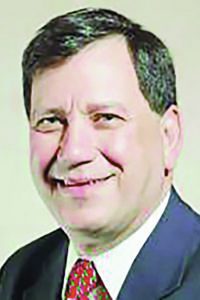 By Michael Cruz
According to a study by Leadership IQ, 46 percent of newly-hired employees will fail within 18 months, while only 19 percent will achieve unequivocal success.
According to their study, the reasons for failure are more focused on these topics:
• Coachability (26 percent): The ability to accept and implement feedback from bosses, colleagues, customers, and others.
• Emotional Intelligence (23 percent): The ability to understand and manage one's own emotions and accurately assess others' emotions.
• Motivation (17 percent): Sufficient drive to achieve one's full potential and excel in the job.
• Temperament (15 percent): Attitude and personality suited to the particular job and work environment.
• Technical Competence (11 percent): Functional or technical skills required to do the job.
That is Leadership IQ's words. I was drawn to this study because I have been working with clients on onboarding. The labor pool is thin right now. So, getting people productive is even more important.
The biggest challenge in the effort is a misconception about what onboarding is. When you say we have a new employee starting next week, what does that trigger in your team? Most of you will make sure that they have a desk or workplace.
Then, they are assigned the appropriate tools (computers or vehicle and tools).
Of course, they will fill out the forms. Many people think that the first day or first week is the complete onboarding process. Wrong.
That is the beginning. Think about why you hired that person in the first place. What do you expect them to do for you at 100 percent? Let's start there.
With 100 percent in mind, what do you expect at the end of week one? Week two? Their first month? When do you expect 100 percent? What is the coaching/ feedback plan to make sure they are making progress? This requires us to change the definition of onboarding. The definition should be: "The process of fully ramping our new hires."
Clearly, helping new hires know what is expected is critical. Identifying people who never will get there is critical. And it saves you a lot of money when you address it early. How often have you had a bad feeling about a new hire and left them in place?
It is very rare that they eventually meet your standards. But you want to be fair. Be honest, and you do not want to re-start the hiring search. So, you "hope" they will get better.
If you layout expectations clearly, your managers need to coach both positive and not so positive performance.
Emotional Intelligence and temperament are numbers two and four, respectively. This focuses on their ability to adapt and fit into your culture.
Again, we need to be talking about it as mangers and sharing feedback with the employee. It is also critical that we get feedback from co-workers.
The full advice here: Focus your onboarding with a clearer plan. That includes developing measures, feedback loops, and regular coaching.
Your productivity will go up. And your interviewing will be more focused when managers know why people fail and work to screen out inappropriate hires.