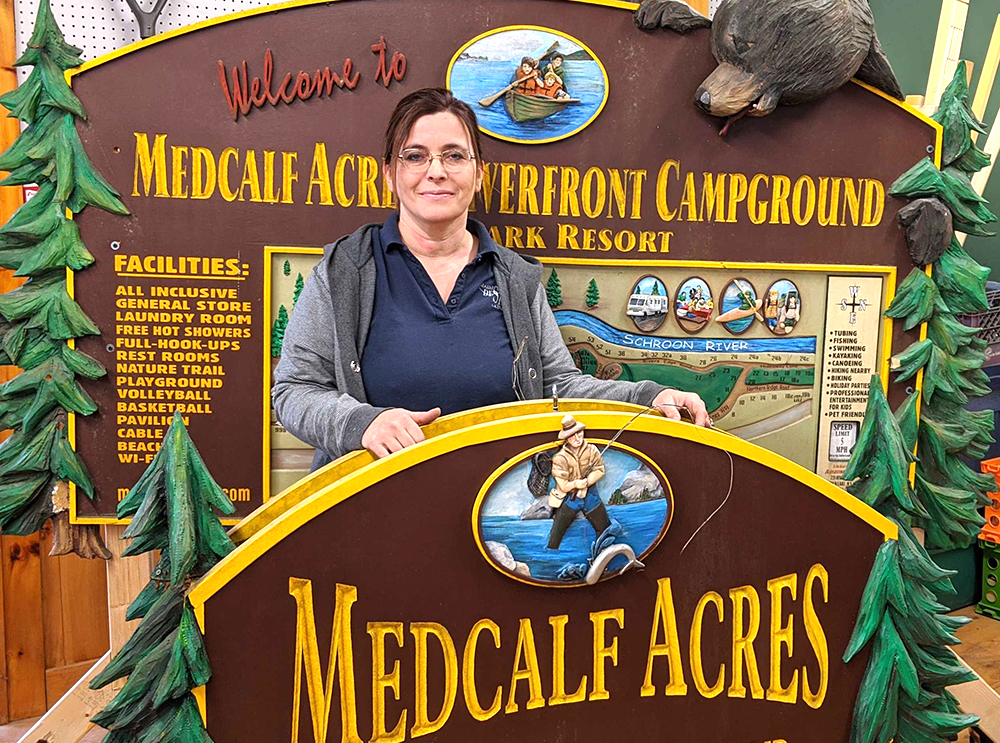 By Rachel Phillips
After 13 years of business, Creative DeSIGNS & Concepts will soon have a new home in Whitehall, NY.
Owner and operator Dawn VanDerwarker started her business in 2006 in North Hudson. It was there that she began to accrue a following and clientele for her hand-crafted signs.
When VanDerwarker and her husband decided to move to Kingsbury to be closer to her husband's workplace, she continued her work out of her garage where her business began to grow exponentially from word of mouth.
Because she was often working on two to three projects at a time, she began to feel her two-car garage was no longer a sufficient workspace. She eventually found a space in Whitehall in October of 2019.
At Creative DeSIGNS & Concepts, VanDerwarker creates custom, often hand-carved signs for businesses. She also does vinyl signs, which includes vehicle and truck lettering, coroplast, PVC and banners. Many of her signs are hand-painted.
When her shop in Whitehall is officially open, VanDerwarker intends to have an area where customers can design their own personal yard signs or banners. Though she hand-crafts many of her signs, she makes use of a CNC woodworking router for larger projects. She also hopes to sell items such as flags, stickers, political signs and more in the future.
Having come from a family of entrepreneurs, VanDerwarker said she knew she would be happiest owning and operating her own business.
"I worked many other jobs and always put 110 percent in, but it never felt as though there was reward in that, other than a pat on the back. And sometimes you didn't even get that," she said. "I always felt that if I was going to work that hard, I should do it for myself and build something for my own family."
VanDerwarker also cited Arto Monaco as an important actor in inspiring her to start her business. In 1988, she worked for Monaco's brother, Jim Monaco, hand lettering signs for Frontier Town in North Hudson. She became friends with Arto, who helped her shape her creative ambitions.
VanDerwarker takes pride in her work, particularly in the level of detail she includes in each project.
"I like to layer the details to make every sign visually pop out," she said.
She also noted that, "Others offer carved signs, but I feel I go a little bit farther in the added detail. I think that comes from starting in such a small town and being given the creative freedom by my clients because of the close relationship we had. They gave me the opportunity to build my portfolio and show what I could do."
Renovations for her new workshop are still underway, but VanDerwarker hopes to be able to open in a few weeks.
For more information, visit her Facebook page, @creativedesignsandconcepts, or call 518-532-7179.