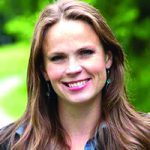 The Lake Champlain-Lake George Regional Planning Board announced that Andrea Harwood Palmer has joined the organization as the economic development coordinator for Warren, Washington, Essex, Clinton and Hamilton counties.
Palmer will oversee the Revolving Loan Fund program, working with business owners and partnering with commercial lenders in the region.
Palmer brings 12 years of experience in the finance sector. She is a former small business owner.
Palmer is active in the community as a volunteer and a board member. She maintains a long-term membership with the Adirondack Regional Chamber of Commerce and is an alumni of the ARCC Leadership Adirondack Class of 2015. She is a volunteer, board of directors member and Finance Committee member for the Open Door Mission. She lives in Queensbury with her family.
* * *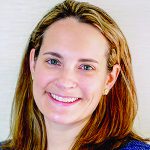 Glens Falls Hospital welcomed four new members to the hospital's board of governors: Kate Herlihy Schwenker Esq., Dr. Geoffrey L. Serfilippi, Thomas J. Guay and Courtney M. Haskins Esq.
The new board members have diverse career experiences and backgrounds but are united in their commitment to the mission of Glens Falls Hospital.
Schwenker is a partner at Whiteman Osterman & Hanna LLP, an Albany-based law firm. She received her undergraduate degree from Amherst College and attended law school at Fordham University School of Law in the Bronx,
New York. Kate also serves as the chair of the Glens Falls Hospital Foundation's board of trustees.
Serfilippi has served as co-director of intensive care medicine at Glens Falls Hospital since 2014. He also practices medicine at Our Lady of Lourdes Hospital, Bridgewater Center for Rehabilitation and Nursing in Binghamton and Pathways Nursing and Rehabilitation Center in Niskayuna.
Serfilippi received his undergraduate degree from Siena College and received his medical degree from the Albany Medical College of Union University in Albany. He completed his residency in internal medicine and fellowships in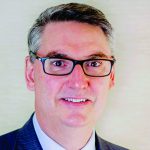 pulmonary and critical care medicine at Albany Medical Center Hospital.
Guay is the general manager of The Sagamore Resort since 2008 and regional manager for the Lake Placid Lodge in Lake Placid. He brings more than 35 years of AAA Four- and Five-Diamond resort hospitality experience.
Previous roles include executive chef at The Woodstock Inn and Resort in Woodstock, Vt., and executive chef at Nemacolin Woodlands Resort and Spa in Farmington, Pa.
Guay received his degree in culinary arts from The Culinary Institute of America in Hyde Park, N.Y.
Haskins has served as a partner with McPhillips, Fitzgerald & Cullum, LLP since 2014.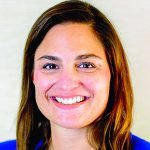 Prior to that, she practiced law at Sullivan & Brill LLP in New York.
She received her undergraduate degree from New York University and attended law school at Cleveland-Marshall College of Law at Cleveland State University in Ohio.
Also new in 2020 is the appointment of George Ferone, Queensbury councilman and retired executive director/administration of Gracenote Inc., to the role of secretary of the board of governors.
Those who completed their board terms this year include John C. Bieniek, James E. Cullum Esq., Dr. Kevin Herlihy, Glenda B. Kelman, PhD, ACNP-BC and Dr.William H. Reynolds.
* * *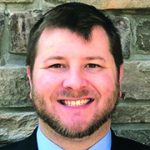 Cost Control Associates announced that Daniel Conrad has joined the company as an energy analyst.
Conrad has abackground in solar energy and marketing.
Prior to joining Cost Control Associates, he was marketing coordinator at RISE Engineering in Albany. He has also worked as a technician with the U.S. Department of Agriculture.
He received his bachelor of science degree from the SUNY College of Environmental Science and Forestry.
* * *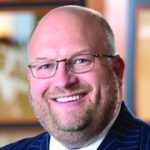 Whiteman Osterman & Hanna LLP announced that Robert T. Schofield has been appointed as co-managing partner of the firm and William S. Nolan has been added as a member of the Executive Committee.
Schofield replaces Norma Meacham, who stepped down as co-managing partner after 17 years of leadership with the firm. Meacham will continue practicing law as a partner in the firm concentrating on labor, employment and education law.
Schofield joined Whiteman Osterman & Hanna as an associate in 2000 and was named partner in 2008. He is a member of the Labor and Employment, Education, and Litigation and Appeals Practice Groups. His areas of focus include public and private sector labor and employment issues, education law, and general litigation.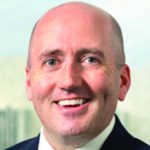 A member of the Litigation and Appeals Practice Group, Nolan has been with the firm since 2001 being named partner in 2012.
He has extensive courtroom experience, having tried numerous cases in State and federal courts. He routinely handles toxic tort, property damage, and construction-related lawsuits, as well as business disputes, including dissolution proceedings, shareholder derivative actions, and breach of contract litigation arising from sales, licensing, distribution, franchise, joint venture, and non-compete agreements.