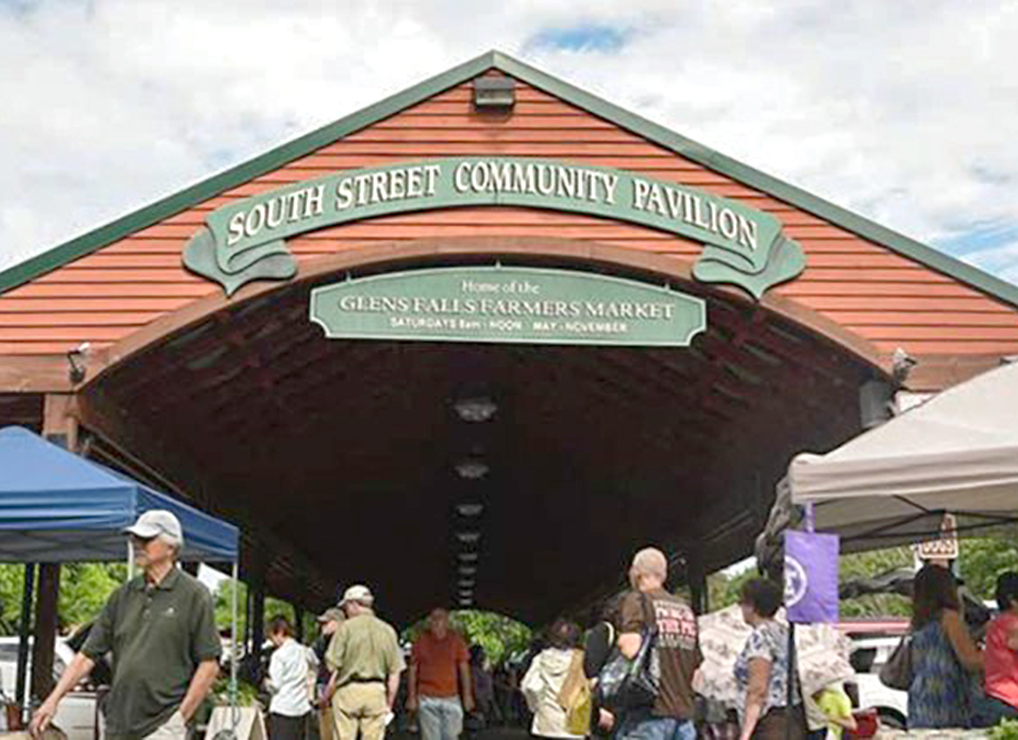 The Glens Falls Farmers Market at the South Street Community Pavilion is open, taking precautions during the coronavirus pandemic.
It opened May 2.
Officials said the Glens Falls Farmers Market is considered an essential business during this time, and "will remain open as long as we can. "
Officials said not all the usual  vendors will be present at the market in the upcoming weeks.
Organizers urged people to remember these safe practices while visiting the market:
1. With people's permission, staff will sign credit card slips for those buying tokens.
2. People should refrain from visiting the market if they have flu like symptoms, colds, or any other illness. Anyone exhibiting signs of illness will be politely asked to leave for the community's well being.
3. Do not self-serve items from vendors tables.
4. People who feel the need to cough or sneeze should do so into the crook of their arm, and seek a restroom to wash afterwards
5. Refrain from touching the face while at the market. Feel free to use a wash station afterwards.
6. Remember to stay six-plus feet away from others while attending the market
7. If possible, send only one member of a household to the market
8. Following the guidance from the CDC, wear a mask.
"With your help, we can keep the market as safe of a space as possible for our vendors and yourselves during this time of hardship. We appreciate your understanding," said a statement.
A complete list of vendors is available at www.glensfallsfarmersmarket.com/vendors.html.