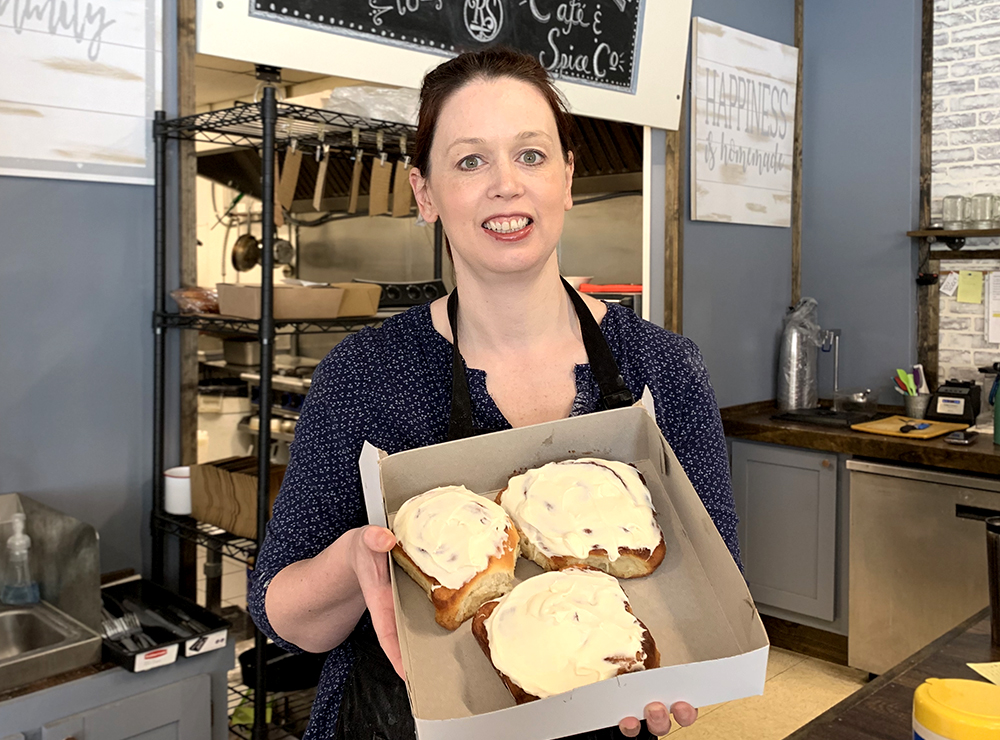 By Andrea Harwood Palmer
Rachel Dutra, owner of Rachel's Café and Spice Co., has shifted her business model to keep her business open during the COVID-19 crisis. Many other restaurants in the region have done the same.
The café continues to operate, offering full meals, soup, baked goods and an ala cart menu.
"We did a lot of brainstorming on how to stay relevant. Since people were at home, we focused on things people would be eating at home. I started with quarts of soup that were fresh, freezable and re-heatable. I had no idea what I was about to unleash on myself," she said.
"The response was phenomenal. People buy 12 or 14 quarts of soup. They keep some and gift some. We produce over 50 gallons of soup a week right now," said Dutra.
The cafe, at 240 Warren St., Glens Falls, also offers "take and bake" meals.
"It's something people can take and finish at home. The meal is prepared in the restaurant and is almost complete upon pickup," said Dutra.