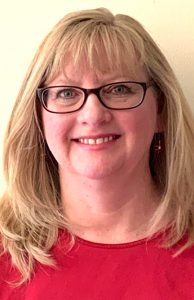 By April P. Weygand
Are you welcoming people into your business for the first time in a while and need some help navigating New York state rules on how to do that?
New York state is tough, and they want us to be prepared. There are some common-sense rules: wash hands, use hand sanitizer, wear masks, use tissues, and clean and disinfect surfaces.
The words cleaning, sanitizing, disinfecting, electrostatic spraying, and fogging are being thrown around a lot lately. However, they are not the same and should not be used interchangeably. "Cleaning" is the act of removing soils and germs from a surface. It doesn't usually kill anything, but it does remove them by washing them away.
"Sanitizing" means reducing the number of bacteria by 99.9 percent to a level considered safe by public health organizations. Many over-the counter products sanitize in less than 30 seconds. It's important to note here that Sanitizing kills bacteria, but it does not kill viruses. That's where Disinfection is necessary.
"Disinfection" means using a product registered by the EPA to kill 99.99 percent of bacteria, fungi, and viruses. Why does it have to be registered with the EPA? Because it is considered a poison by the EPA. Most of those same products that sanitize in 30 seconds or less require 5-10 minutes of dwell time to disinfect.
And this is the area where people get confused. "Dwell time" is the amount of time a product needs to remain wet in order to kill pathogens. The dwell time is different for every product, so it's important to read the label. If you are using a disinfectant wipe and it dries in two minutes, the surface is being sanitized, but not disinfected.
The new buzz words in cleaning are "electrostatic disinfection" and "fogging." Electrostatic sprayers add a tiny electrical charge to droplets of disinfectant, so that the chemical seeks out and lands on a surface, completely enveloping and disinfecting that surface. Fogging is similar, but lands directly on surfaces so a multi-directional approach is necessary to completely envelop a piece of furniture.
The professional cleaning industry has seen some issues arise and I wanted to share this: What people consider "cleaning" is a process. One shouldn't disinfect a surface without cleaning it first. Most disinfectants will not penetrate through dirt, dust and mineral deposits; they need to be removed in order for the disinfectant to get to and kill the bacteria and virus.
Additionally, once the disinfectant has done its job and the pathogens are dead, one must actually wipe the surfaces clean where possible. The other big question in the cleaning world is whether the droplets of disinfection from these sprayers are large enough to remain wet for the necessary dwell time. This is an individual question with no one right answer.
Once you have your solutions, it's important to use them properly. We've seen furniture ruined because clients have cleaned themselves, leaving the disinfectant to dry on its own, without additional wiping. Disinfectants can be based with ammonia, alcohol, bleach, hydrogen peroxide, thymol, chlorine, and more. It's important to know what you're using so that you can use it properly.
If a company promises to disinfect for you, ask them what that entails. Too many people are coming in just to spray-disinfect and run, and to collect a quick buck while they're at it. Make sure they are cleaning thoroughly. An ATP meter can measure the cleanliness of a surface, both before and after cleaning.
So what should you clean and how often? Daily cleaning with a disinfectant is usually fine. I like to clean the touch points such as door knobs, light switches, door pushes, bathrooms fixtures, remote controls, phones, etc. at least once per day, twice in busy locations. It's important to remember that "clean" is a moment in time. A clean surface is contaminated the moment someone touches it.
There are products using nanotechnology that leave behind a film or a "skin" that continually kills germs for a specified amount of time. Nanotechnology isn't new. It's been around for years but only getting a lot of attention now. There are many companies pushing for its use, but one must read the fine print.
Does it actually kill viruses? Some do, some do not. They are calling them "self-cleaning surfaces." There are also practices that involve UV light as a disinfectant, but the cleaning world is still evaluating the efficacy of those practices. In either case, clean is the absence of germs, even dead germs.
The COVID-19 pandemic has highlighted the need for clean, and I believe it's about time the front-line cleaners are finally getting the respect they deserve, because it's really hard work. The real key is to make sure the clean you are doing and paying for is actually the type of clean you need to keep everyone healthy and safe.