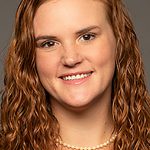 By Melissa Davidson
2020 has been unlike any year before it. Did you ever think that your four-legged friend would be your new co-worker? Or you'd become a full-time teacher while your children learned from home?
For many people, COVID-19 required you to work from home instead of the office. Maybe it has been more cost effective to be able to work from home, but are you sure your type of business is covered by insurance while doing so?
Setting up headquarters at your home does not necessarily mean homeowners insurance will adequately protect your operations. Actually, home-based business activities may void your home insurance.
So now, what questions do you need to ask yourself?
The answer may depend on what kind of home-based business you are operating. Do customers or clients come to your home? What is the value of your business property? Do you hire employees? Do you use your car or other vehicles during your business operations? Do you have clients or employee records on your computer? If you had a loss that damaged your home, would you lose income if you had to close your business?
If these questions apply to you, I suggest you review your current coverages as your homeowner's insurance might not provide enough protection for your home business needs. Let's discuss what types of coverage you should think about.
Business property insurance would cover equipment used to run a home-based business, including computers, printers and furniture. Look around your office and do a quick estimate of how much it would cost you to replace these pieces of equipment.
Most homeowners' policies have contents limits that could easily be exceeded by a claim. How much of your home office equipment would your insurance allow you to replace if it was stolen? What about when you leave the home for a meeting?
Business equipment may only be covered on your homeowners policy while on your premise. You'll also want to look at your liability insurance. Do you have clients visit your home for business purposes? Let's say a client comes to your home for a meeting and trips on the stairs. They've seriously injured themselves and in turn, can sue you.
Although general liability insurance covers third-party related bodily injury, property damage, and related medical and legal costs, if the client is at your home for business purposes, your homeowners insurance could deny this claim. Have you considered Errors and Omissions (E&O)? Especially for those of you who provide professional services or advice for a fee, this coverage is important should you be sued for negligence or for providing advise that caused financial harm to your client.
Again, your homeowners insurance would not cover you for this. What you really need to be thinking about is what type of business am I running and what are my risks? Do I need additional business property, general liability, business auto, workers compensation, business interruption, crime, products liability or cyber, etc?
This all depends on your needs and what your risks are. This could be a simple solution. First, review your current homeowners insurance with an insurance agent. It may be as simple as adding endorsements to your policy so coverage extends to your potential risks. This may be for business owners who do not have significant liability risks or a high-value business property.
If you determine that more coverage is needed, a business insurance policy would be necessary. Every business has different factors to consider in order to make sure there is adequate coverage for liability or property losses.
We know it has been crazy and confusing time for many businesses, you are not alone. We have seen many changes in the last couple of months and we will need to continually be adjusting and adapting. It is now time to self-reflect on how to best possibly protect yourself moving forward.