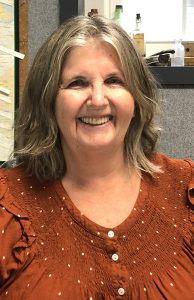 By Christine Graf
It's been more than 40 years since Marj DeVit and her husband, Marty, opened their heating and air conditioning business. The Glens Falls company, Thermal Associates, was a pioneer in air source heat pump technology during the energy crisis in the 1970s and 1980s.
During the 1980s, Thermal Associates was one of the first companies to introduce geothermal heat pump technology to the region.
Geothermal heat pumps can heat, cool, and supply hot water to a home by transferring heat to or from the ground. According to the U.S. Department of Energy, the use of geothermal technology can reduce energy bills by up to 65 percent compared to traditional HVAC units. Because geothermal heat pumps require no fossil fuels to operate, they emit significantly less CO2 than traditional units. Approximately 40 percent of U.S. CO2 emissions result from the demand for heating, cooling, and hot water.
In the early years of the business, DeVit worked from home handling phone calls, scheduling service calls, and performing accounting tasks.
She has a degree in chemistry but found that working from home for Thermal Associates was very conducive to family life. After the youngest of their five children entered nursery school, she transitioned to working at the company office.
Thermal Associates purchased its building on Thomson Avenue in Glens Falls 30 years ago. For the past 20 years ago, they have also operated a business incubator called the Great Idea Factory out of their building. The Great Idea Factory currently has six tenants, including the Yoga Nook, one of the original tenants.
After Marty suffered a stroke in 2018, DeVit and their son, Adam, a teacher by training, became equal partners in the business. Their daughter, Ginna, has a degree in physics and works for the company as a service technician. Their son-in-law, Austin, does installations, and their daughter-in-law, Andrea, works on the business side of operations.
Thermal Associates has 10 employees, and DeVit estimates that geothermal represents half of their business. Marty first learned about geothermal energy at a trade show, and he traveled to Sweden to learn more about the technology.
"He was a real innovator and had great ideas," said DeVit.
Geothermal installations are much more technical and therefore more expensive than conventional installations. The higher cost of geothermal heating systems are partially offset by rebates and tax credits offered by the state and the federal government. These incentive programs have made geothermal energy much more attractive to Thermal Associate's customers.
"With the rebate programs that are available and the tax credits, the costs come very close in line with conventional heat," she said. "When there is natural gas available, there may be not as much of a cost saving. When it's competing against oil or propane it's very conducive and it will be cheaper in the long run. But some people don't want to go that way, and we do conventional heat too."
DeVit admits that working in a male dominated field has its challenges for both her and Ginna.
"I've had to prove myself," she said. "For a long time, I was service manager and I had some challenges in convincing some men mostly that I knew what I was doing. And I know my daughter, on a daily basis, is challenged. On a daily basis, people question if she is capable. It's certainly a challenge to be a woman being out in the field doing what she does. Even the tools aren't made for women's hands."
"For me, it all comes down to customers, employees, and relationships," she said. "I love the customers, and I love being a good employer. We give top benefits to our employees and keep them as long as we can. We work hard to keep our employees. We value them and value their families. We've had some employees who have been with us for 30 years."
For more information, visit www.thermalassociates.com.