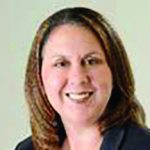 Glens Falls National Bank and Trust Co. announced the promotion of Kristi Manning to branch manager/officer of its Northway Exit 18 branch in Stewart's Plaza.
The bank also announced the appointment of John VanNatten as regional market leader for the Adirondack Region.
In her role as branch manager, Manning will oversee branch operations and develop banking relationships with business and personal customers.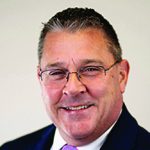 She started with the bank in June 2003 as a travelling teller, and was promoted in July 2019 to assistant branch manager of the Broad Street branch.
Manning currently serves as treasurer for the South Queensbury Volunteer Fire Co. and Auxiliary. Originally from the South Glens Falls area, she currently lives in Hudson Falls.
VanNatten will oversee the Essex and Clinton county market areas for the bank. The position interacts with all lines of business in the region including retail branches and the business development teams.
VanNatten joined the bank in 2000 as a branch manager in Plattsburgh. He previously worked for many years at HSBC/Marine Midland in commercial and retail banking.
He serves as chair of the North Country Workforce Development Board and North Country Workforce Partnership. He is past chair of the North Country Chamber of Commerce board of directors, past chair of Mountain Lake PBS. He is a member of the Clinton County Industrial Development Agency.
VanNatten was recognized in 2019 with the Business Person of the Year Award by the North Country Chamber of Commerce.
* * *
The Table Rock Group at Morgan Stanley Wealth Management announced that Ed Costello, CFP, has joined the team as a first vice president, financial advisor, portfolio management director.
Costello brings 23 years of experience as a financial advisor to the team. He has been based out of the Glens Falls office and focuses on portfolio management where he constructs portfolios that are reflective of each clients' state of life.
His practice is focused on both educating and preparing investors for their retirement. Costello has a Bachelor of Business Administration degree from Baruch College and a Master's in Theology from St. Joseph's Seminary.