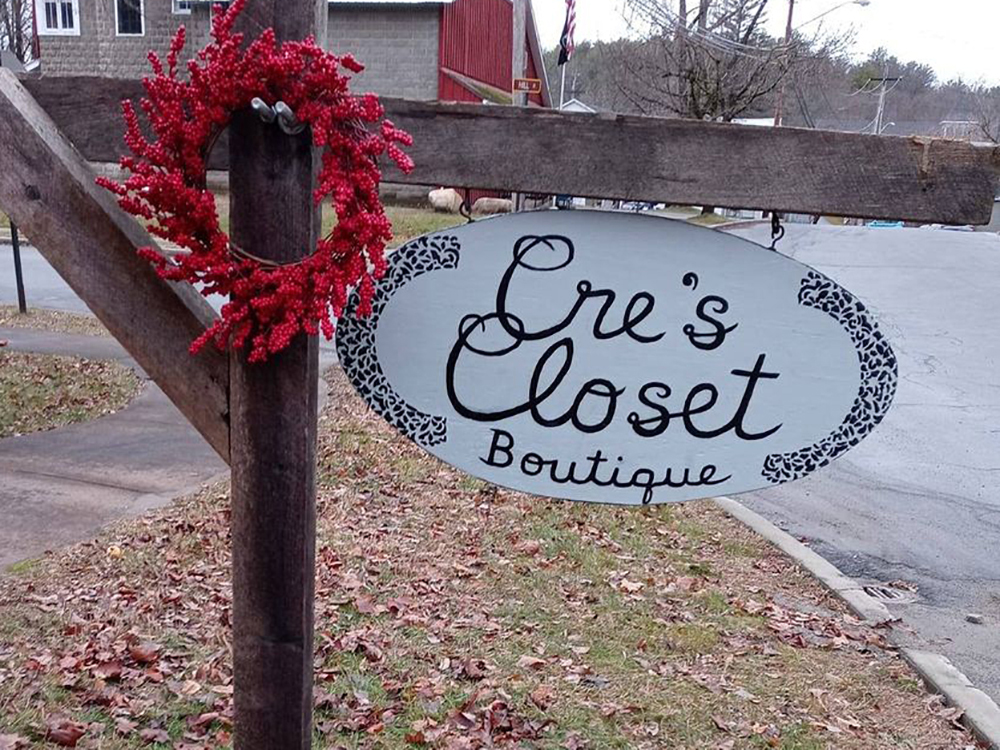 by Jennifer Farnsworth
High fashion has come to Lake Luzerne thanks to Cre Whitty, owner of the designer thrift shop Cre's Closet.
The business, which opened late fall, is filled with brand name women's apparel and accessories.
Whitty said her entire life has had a connection to the fashion industry, beginning with her mother, who was a designer in Manhattan in the 1960s and 1970s. Whitty herself worked in the city during the 1980s and it was then that she fell in love with the concept of thrift stores.
She moved to Lake Luzerne a few years ago. When the opportunity presented itself to start her own thrift shop, she said she knew it was time to take it.
"Lake Luzerne has been so supportive of me. I began scouting out places and found this spot. I saw the opportunity and just dove in. The people here have just been so great," said Whitty.
She said right now she has no other employees, but that may change after the pandemic. She does have a close friend who helps her out both at the store and in choosing the pieces she puts into her shop. They are not a consignment shop, but rather offer store credit to anyone who has an article of clothing or accessory that is acceptable to the owner.
She said with her background she knows where to go when it comes to finding the right items to fill the store with.
"I'm really careful with what I choose. Right now, we have women's clothing all the way up to size 28. Eventually, I would love to have men's clothing, small furniture, and housewares," said Whitty.
Whitty said the pandemic has made things challenging and she is hopeful that the new year will bring welcome changes. She is still working on her website but said encourages anyone interested to check her out on Facebook.
"We do have some stock of purses, shoes, jewelry, and small houseware items, like bowls, some real special pieces," said Whitty.
Cre's Closet is located at 12 School St. in Lake Luzerne. They are open Monday, Tuesday, Thursday and Friday from 11 a.m. to 5 p.m.; Saturday noon to 5 p.m., and Sunday noon to 4 p.m. They are closed on Wednesdays. The phone number is (518) 696-6759.