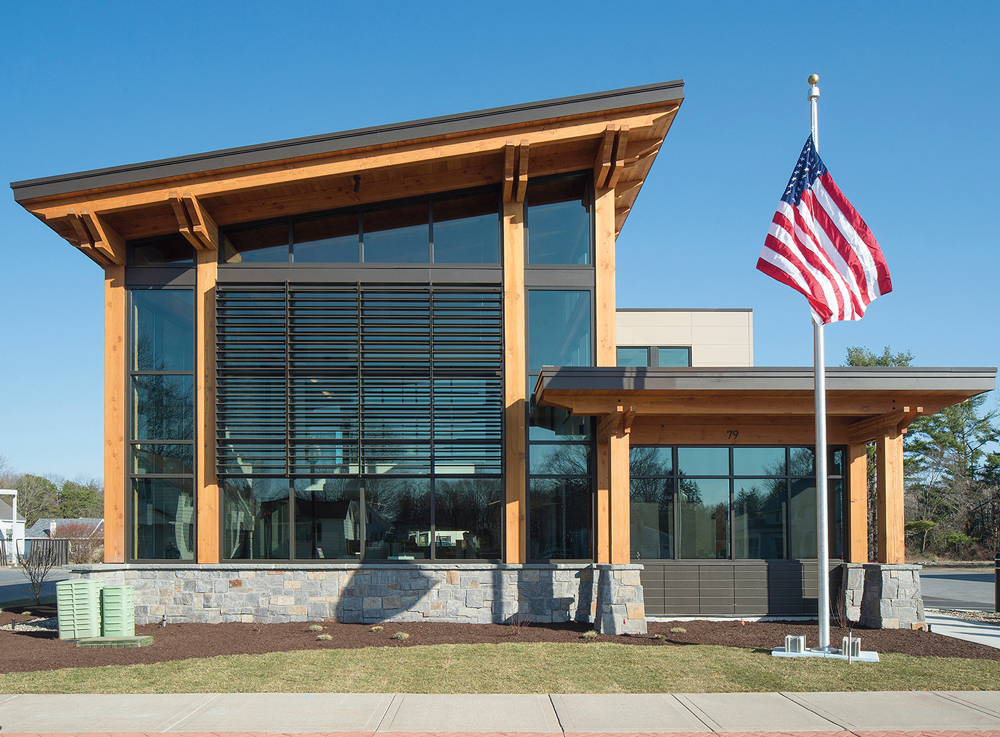 By Andrea Harwood Palmer
The Adirondack Trust Company opened a new branch at 79 Main St. in Queensbury, near Northway Exit 18.
The branch opened for business on April 5 and has two drive-thru lanes, parking, a free WiFi hot spot, Saturday hours, a private conference room, and 24-hour ATM access with image capture capabilities.
Munter Enterprises of Middle Grove was the general contractor and Balzer & Tuck Architecture of Saratoga Springs designed the building.
Charles Wait Jr., CEO, said the bank has been seeking a convenient location with more building space for quite some time. The nearby Maple Street branch in Glens Falls did not have a drive-thru. The Maple Street branch is closed. The Bay Road branch will remain open.
"Our desire was to build a bigger and better location that was more convenient for our customers," said Wait. "We'll be able to service all of our customers from all of our major business lines, from one convenient location."
The new branch houses nine full time retail banking employees, and four additional professionals from commercial banking, lending, insurance and wealth management. The branch will be managed by assistant treasurer and branch manager Lynette Matt. Amy Liles is the assistant branch manager, and Chiao-Link Blazejowsk is the head teller.
"We have a great team here," said Wait. "Everyone working for and with the branch did such a nice job getting everything ready."
The branch will be hosting games, giveaways, sweepstakes and promotional specials until May 3.
Prior to moving and expanding, the bank surveyed customers and community members. Wait said the response to the survey was overwhelmingly positive.
The design is modern, with Adirondack overtones. The space was constructed with energy efficient lighting and HVAC systems.
"Glens Falls is a community that appreciates relationships—and that's us. We're a relationship bank. That's why we love doing business in Glens Falls and the surrounding area," said Wait.
Adirondack Trust is an SBA lender, with lending expertise available for the small business community. The bank is a Bauer 5-Star Rated Superior bank, and has over $1.4 billion in assets.
Hours of operation are Monday through Wednesday 8 a.m. to 5 p.m.; Thursday-Friday 8 a.m. to 6 p.m.; and Saturday 9 a.m. to 1 p.m. The Queensbury Branch at 376 Bay Road will have the same hours of operation.
The bank's website is www.AdirondackTrust.com.