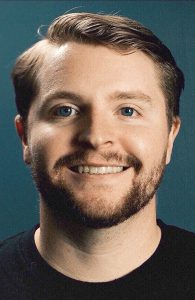 by Andrea Harwood Palmer
A new video media business, Gazia Media,  has opened in the Saratoga Springs, serving the Saratoga and Glens Falls regions.
Owners Cory Gazai and Sean O'Neill have known each other since childhood.
"Gazai Media was born of the desire for us to find our 'why', if you will," said co-owner Cory Gazai. "We wanted to take something that was very much art focused, with something that is very much a visual language, and figure out how to best utilize it to benefit other people."
"We found it most useful working with businesses to help them get their message out," said Gazai.
Gazai was born and raised in upstate New York. He graduated from film school at the Savannah College of Art and Design in Savannah, Ga. He lived in Atlanta for seven years as an in-house marketing specialist at a life insurance company.
"Life insurance is one of the hardest things to make look visually interesting and appealing," said Gazai. "And I was able to find success with that. The videos I produced generated millions of dollars in sales for the company."
About a year ago, he decided to leave Georgia and return to New York. He felt burnt out and wanted to use his professional skills in a way that felt more meaningful. He contacted childhood friend Sean O'Neill and they decided to team up on a joint venture.
"We wanted to find a way to help local businesses in the area stand out in a way that we don't think has been done before," said Gazai. "I wanted to take the professional experience I had and open up the opportunity for businesses to experience the same success as the life insurance company I worked for. And I wanted to do it in an area that I really cared about and grew up in."
O'Neill attended Sienna College with a major in marketing. He has been in a sales role since 2015, and most of that time was spent working with local business. He is involved with the Saratoga Chamber of Commerce and Adirondack Regional Chamber of Commerce, and said he has a passion for networking and connecting the local community.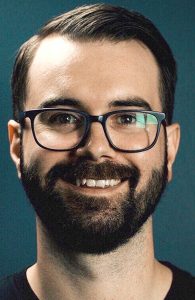 "When Cory talked to me about his idea, we both thought I would be of value with the work that I've already done locally," said O'Neill. "Since we were kids, we talked about opening up a business and finding creative ways to work together. When Cory moved back home, it gave us the opportunity to hit the ground running and help the local businesses in our area."
Gazai Media specializes in video production. They work with in-house marketing teams and business owners, and the existing systems those entities already have in place. They have the ability and willingness to work hand-in-hand with other marketing agencies, focusing on the video communication aspect of visual messaging.
Gazai Media has worked on projects with local agencies like Keena Staffing, StoredTech and the Comfort Food Community in Greenwich.
"We're really proud of our work with the Comfort Food Community", said O'Neill. "They're a wonderful nonprofit organization and we've been able to bring a lot of awareness to all the good they are doing for Greenwich and the surrounding community."
Gazai said the best part about doing business in the area is working with local businesses and business owners.
"That was a big reason for me moving back to the area," said Gazai. "I wanted to help business owners inform, educate and inspire their markets, especially during the pandemic and moving forward. We wanted to focus on helping local businesses enhance their voice across a broader, more modern market."
"It's been exciting for us to find that a lot of local business owners want to take their business to the next level," said O'Neill. "We believe there are a lot of ways for us to assist them in doing that. Whether they want to compete against national companies, or enhance customer awareness in their own community."
Gazai Media can be found at www.GazaiMedia.com. The phone number is 518-307-9481.