Peckham Industries Inc.,  which has locations in Warren and Washington counties,  announced that its board of directors has named Damian Murphy as chief executive officer.
Murphy will serve as a member of the board. He has over 25 years of experience in the construction materials sector, working with both public and privately held companies.
Murphy succeeds John R. Peckham, who has served as president and chief executive officer since 1992.
Most recently, Murphy founded OPL Advisors, an advisory firm to the industry. Prior to that, he was part of the original founding team at Summit Materials and served as regional president through its growth, initial public offering (IPO) and continued expansion. He also served in company and regional president roles for Oldcastle-CRH in the mid-Atlantic and Midwest regions.
Prior to that, he served as vice president of Aggregate Industries' Rocky Mountain region, responsible for aggregates and hot mix asphalt production and sales. Before joining Aggregate Industries, Murphy worked in the mid-Atlantic region for a top 10 privately held aggregate supplier and began his career in Europe.
Murphy received a bachelor of engineering degree with a concentration in minerals engineering from the Camborne School of Mines in the United Kingdom and holds a master's in business administration from the University of Dayton, Ohio.
* * *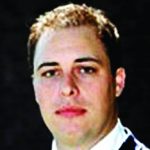 Integrated Staffing in Saratoga Springs has hired Matt Nazarian as a talent acquisition specialist.
Nazarian was previously employed at Stewart's Shops and as an assistant football coach/ He also worked for Wynn Las Vegas as a slot supervisor.
He received a bachelor's degree from Hartwick College and a master's degree from Trinity College. He has also received a Management Achievement Award from Hartwick College and a corporate recognition award from Stewart's Shops.
His responsibilities at the company will include recruitment for large corporations nationally as well as niche local placements. 
* * *
The physician board of OrthoNY has appointed Michele Brinkman interim CEO.   
Brinkman had served as Chief Operating Officer since June 2017, overseeing the practice's 14 locations offering urgent care, clinical care, pain management, ambulatory surgery and physical therapy throughout the Capital/Saratoga Region.
Among her most significant projects in this role was developing a workflow and cross-training program toward implementation of a new electronic medical record system.
Brinkman also collaborated with the developer and construction team for a new 41,000-square-foot medical office building, directing the internal operational team action list that resulted in the project coming in approximately $350,000 below budget. Most recently, she created and led an organizational emergency plan in response to the COVID-19 global pandemic.
Brinkman joined OrthoNY just prior to the practice's formation from the merger of Northeast Orthopaedics and Orthopaedic Associates of Saratoga in January 2013. As director of human resources, she enhanced employee relations, strengthened recruitment and retention efforts, and provided benefits administration for approximately 300 staff members.
Previously, Brinkman was the human resources manager for Cascades Tissue Group in Waterford and held similar positions at Merak North America, NU Horizons Electronics Group and BSI of New York.