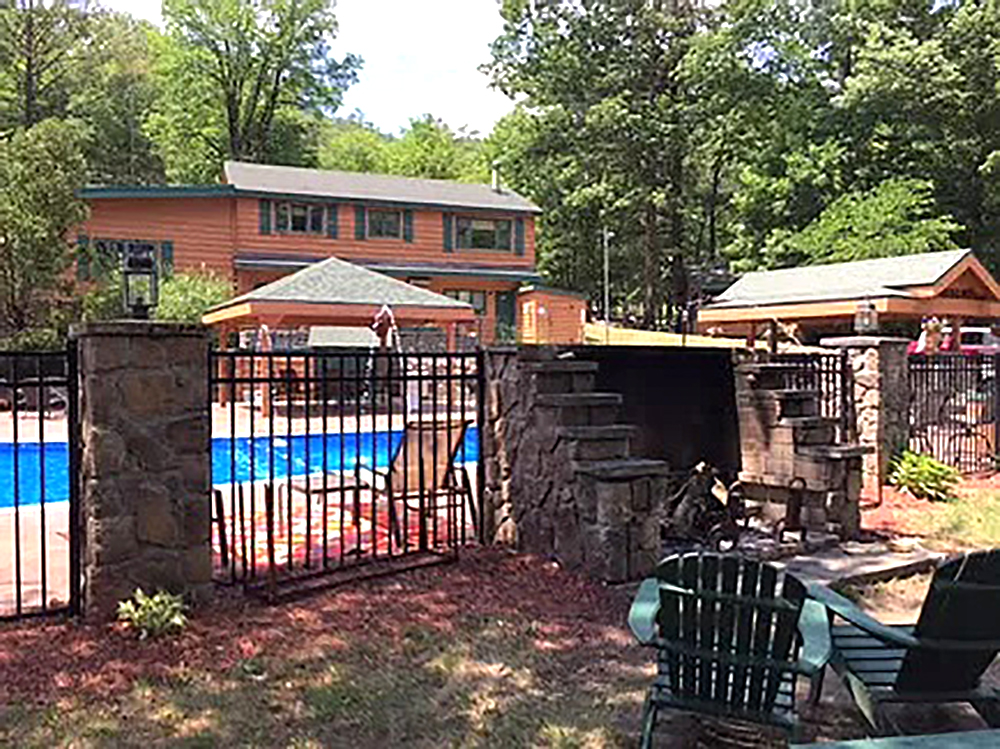 By Christine Graf
Todd Drake, owner of Watervliet-based Cornerstone Building Corp. and Empire Real Estate Management, recently purchased Adirondack Diamond Point Lodge in Diamond Point for $900,000.
The 2.8-acre vacation property is located approximately three miles north of the village of Lake George and includes both cabins and traditional lodge suites. On-site amenities include a heated pool, fire pits, tiki bar cabana, basketball court, ping pong, shuffle board, a playground and an indoor recreation room.
Drake owns other cabin-style resort properties and an RV campground and first became aware of Adirondack Diamond Point Lodge almost 20 years ago. At the time, one of his business partners was involved with the property.
"He left that property several years ago, and when it came for sale, I thought it was a good time to get involved myself. I was familiar with the property and always enjoyed it. I do a lot of business in the Adirondacks with other types of lodging. I've always been interested in working in the Lake George area."
According to Drake, the property caters to families. The cabins and suites are large. It is far enough from the village to be off the beaten path but close enough to allow guests easy access to the village.
"It's in a relaxed setting in the trees, and it's only eight minutes from village. In my view, it's the best of both worlds. You're out of the asphalt jungle, but you can go down and visit and go to the beaches and stores and attractions. It's on the trolley stop, and it's also close to Bolton Landing."
Renovations are underway and will be completed by the start of the vacation season.
"We're doing a complete overhaul inside and out. Everything is being modernized. I think we will bring a sharpness to the property that brings good value. I think the property was ripe for that. It's been about 20 years and it's time to bring it up to the next level," he said.
Drake is optimistic about the future of Adirondack Diamond Point Lodge but is concerned about the labor shortage that has made finding employees difficult. Employers in all sectors have been forced to raise wages in order to attract employees, many of whom have not returned to work after being furloughed at the height of the COVID-19 pandemic.
"The cost of labor is skyrocketing, and we can't find people to work," said Drake. "We need to consider how long the hospitality industry will prosper when people come and can't get service. They have nowhere to eat. They have nowhere to stay. Their rooms aren't cleaned because there's no one to clean them. How long will you keep coming? I think this is a big disaster for the area."
Drake's company is family owned, and due to the labor shortage, family members are working long hours.
"In a family business like ours, we'll do everything ourselves and do whatever we need to do. We're prepared morning, noon, and night to make sure that we can meet our customers' needs, and we will. We will roll up our sleeves and get the job done."