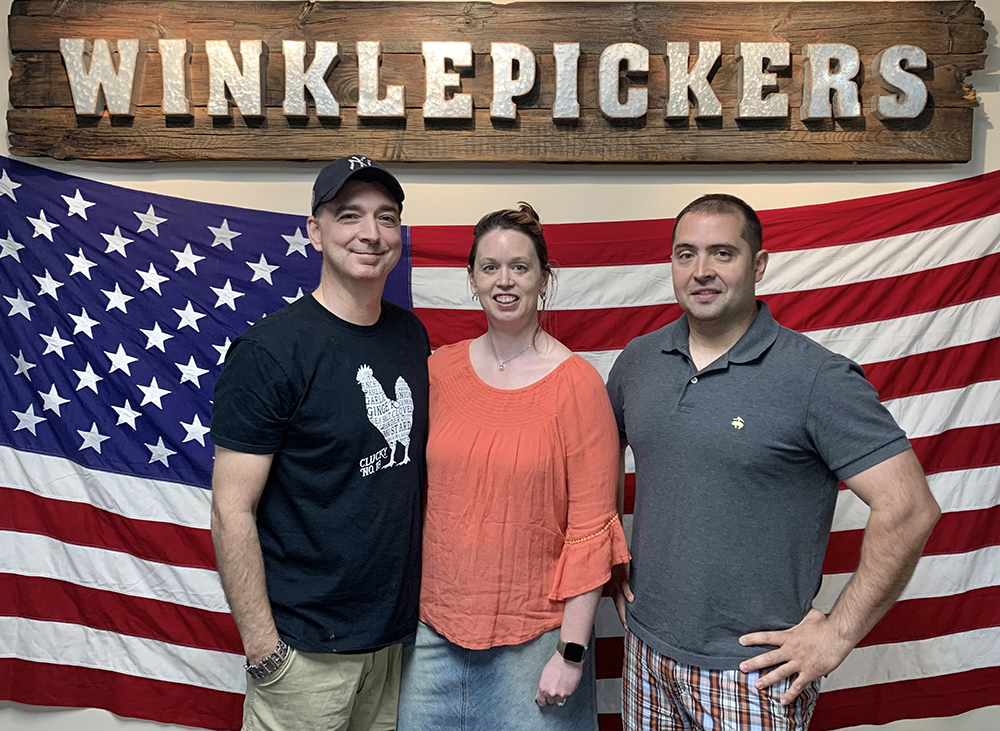 By Andrea Harwood Palmer
A new variety store, Winklepickers, has opened at 204 Canada Street, Suite 8, in Lake George.
The shop is owned and operated by Rachel and Dave Dutra, and Jeremy Iaquinto.
The Dutras also own and operate Rachel's Spice Co. & Café in Glens Falls.
Iaquinto also owns Barn & Brick Co. in Queensbury, which features repurposed and newly built items for décor and collection.
The Winklepickers space, located at the end of the Village Mall in Lake George, was completely renovated. Iaquinto and Dave Dutra built everything in the shop. Most of the storage and display pieces are built from vintage cabinetry, ladders and other repurposed items.
The shop features a wall of jerky, local art, new and vintage home décor, Lake George souvenirs and gifts, and an exhaustive collection of teas and spices from Rachel's Spice Co. The company is working on adding gourmet popcorn and gourmet popcorn spices.
Rachel Dutra said the name for the business was inspired by a particular type of shoe, called a winklepickers, worn in the 1950s by British rock and roll fans. The shoe was made popular by the Beatles.