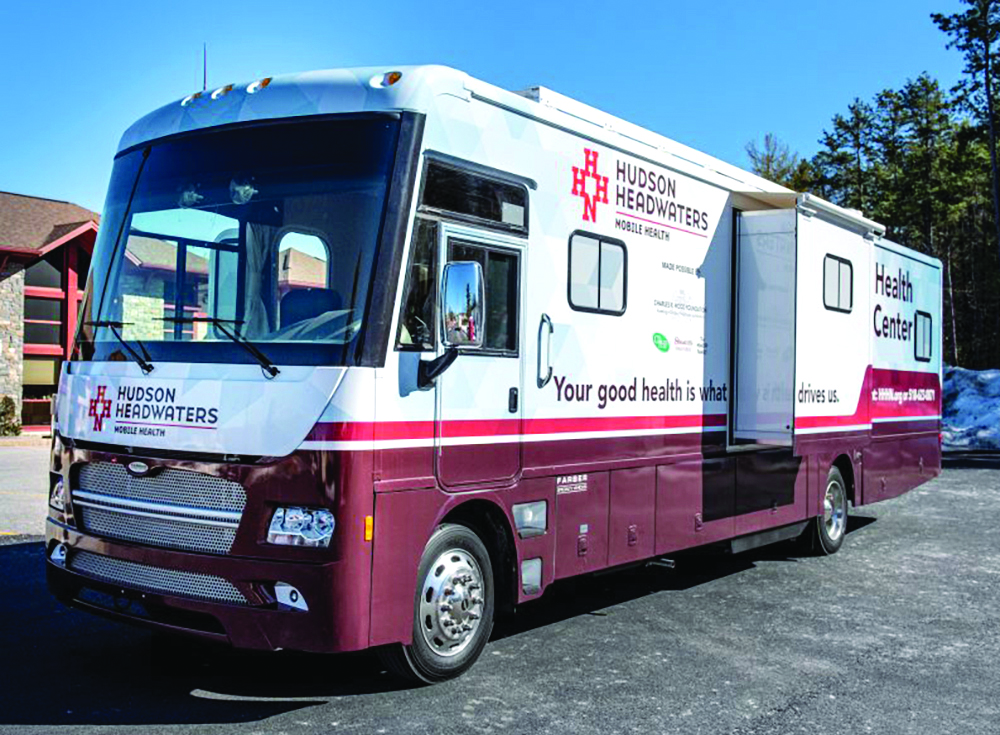 Hudson Headwaters Health Network has established a mobile health program that started in June.
Hudson Headwaters Mobile Health's newly purchased mobile health center will bring primary care services to Warren and Washington counties, beginning in Salem.
A second mobile health center, anticipated to arrive in 2022, will serve the central and northern Adirondacks, agency officials said.
According to Hudson Headwaters CEO Dr. Tucker Slingerland, mobile health is the network's latest mission-driven initiative to expand its access to care.
"It is very fitting that, at the beginning of Hudson Headwaters' 40th year, we move forward with this innovative care delivery model," he said. "The same high-quality care that communities have come to expect at our health centers is now on wheels."
The mobile health center is a highly customized, 40-foot RV-like vehicle equipped as a primary care medical office and certified as such by the U.S. Department of Health and Human Services Health Resources and Services Administration. It offers two fully equipped examination rooms, a registration area, point-of-care testing area, a lab draw station and bathroom.
The mobile unit includes the same medical equipment found in a traditional primary care health center, such as examination tables, a scale, equipment to obtain patients' vital signs and provide vision screening.
It will be staffed by a family nurse practitioner, nurse and a medical assistant.