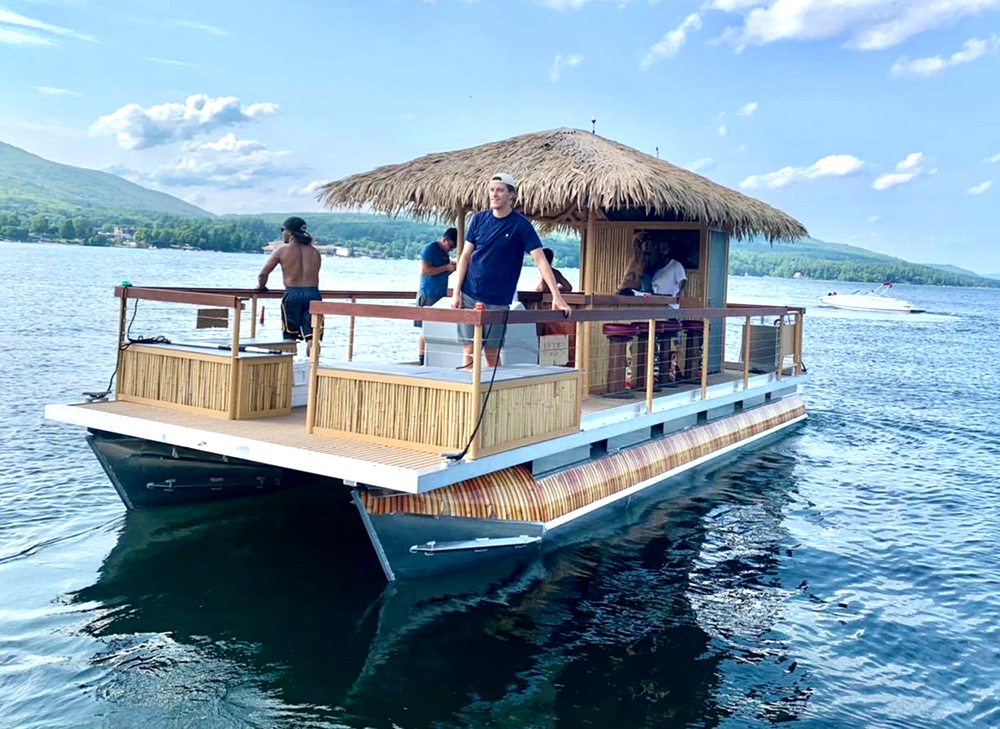 Tiki Tours has added a new 30-foot tikied pontoon boat to its fleet. 
The second boat allows Tiki Tours to offer more trips to meet growing demand, the company said. 
"Tiki Tours has seen tremendous growth in the last few years and is excited to add another vessel on Lake George," said Tiki Tours co-owner Gregory Teresi. "This 30-foot tikied pontoon adds a whole new level of comfort to the Lake George experience. We want to thank the Lake George Beach Club, the Village of Lake George, the Lake George Park Commission and the Lake George Regional Chamber of Commerce for their continued support."
The Lake George Regional Chamber of Commerce & CVB celebrated the expansion on Aug. 23 with a ribbon cutting ceremony at the dock behind Lake George Beach Club at 3 Montcalm St. in Lake George. It was  sponsored by Kingsbury Printing.
Tiki Tours offers 75-minute boat rides seven  days a week from 11 a.m. to 8 p.m. from mid-May through September. The maximum capacity per tour is currently 12 people.
Tiki Tours LLC is owned by Kandi Kelley, Larry Davis, Anthony Ali and Teresi.