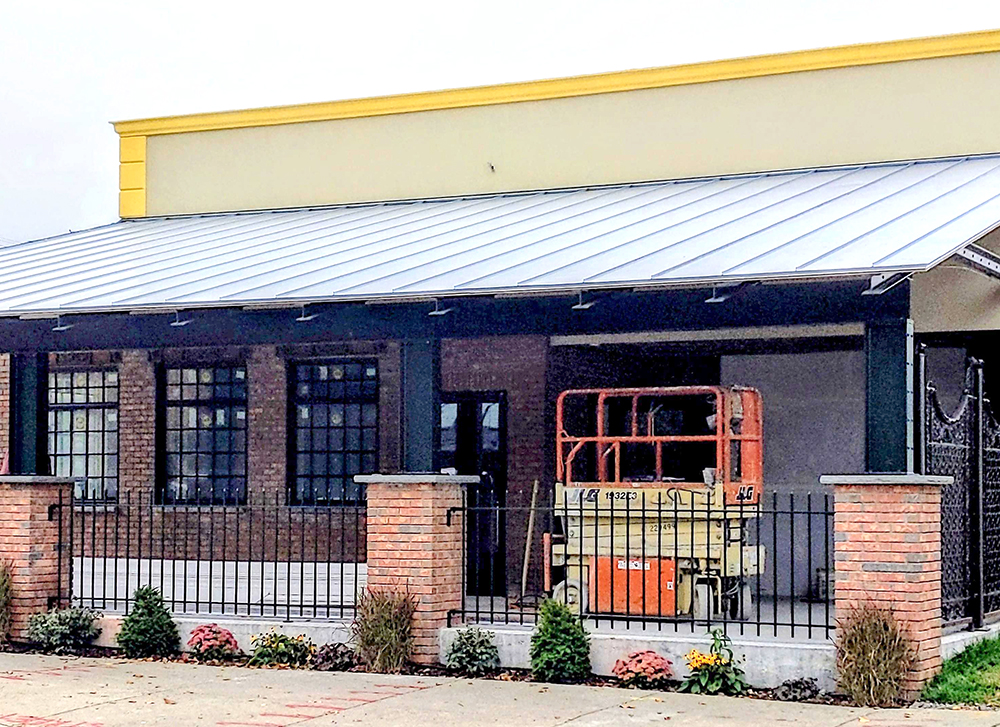 By Jill Nagy
Mint, a new farm-to-table restaurant at 80 Warren St. in Glens Falls, will be the latest addition to the vibrant downtown center.
The eatery will feature organic or sustainably farmed ingredients and crafted cocktails—"inspired plates and crafted potions," according to owner Johanna von Geldern.
Plans to open in October have been postponed while von Geldern awaits delivery of windows. "You can't do indoor work without windows," she said. She is looking now at a late November or early December opening.
Von Geldern was the owner and operator of Sweet Beet Bistro in Cambridge for almost six years, but both the town and the space were too small to sustain a viable restaurant business, she said. She received good reviews and had a cadre of enthusiastic customers, many of whom traveled long distances to eat at Sweet Beet.
However, there was no space for outside dining and only eight tables inside. There was also no room for a bar and lunch business was sparse, she said. Then there were limitations imposed by  the COVID pandemic.
"It was a heart-wrenching decision," to close Sweet Beet Bistro, she said.
Mint, located in a busy commercial and residential neighborhood with foot traffic and  plenty of space for outdoor dining, a bar, and room for "quiet dining,"  should avoid the pitfalls of the Sweet Beet venue, von Geldern said.
The building was previously occupied by Mailings Made Easy, a bulk mail service provider now located at the Center for Disability Services. Developer Peter Hoffman's Glen Street Associates bought the building soon after the mail service relocated.
He is working with von Geldern on the restoration and renovation of the building.
"He's amazing," she said of Hoffman. He knows construction, the restaurant business, and how to be a landlord."
Glen Street Associates also owns 67, 74, and 79 Warren St. and has its offices in No. 67, the old post office building.
Glen Street is doing most of the outside work, Hoffman said, and von Geldern is supervising the inside work.
The bar is framed, she said, and furniture is on order. Upgrades include new electrical, plumbing, sound, and sanitizing systems and major kitchen work. And von Geldern is working on a new logo, "probably something with a knife and fork."
Negotiations with a new chef are underway. The potential new chef is someone "on the same wavelength" and von Geldern is confident she will have the right person in the job. She is also looking for a bartender and five more employees to fill out staff.
Two Sweet Beet innovations will carry over to Mint. She said. The restaurant will offer "community memberships," that will allow people to create a house account and then draw on it for meals at a discount. Sweet Beet hummus and burgers, two popular items at the previous location, will be available at Mint and von Geldern plans to expand retail offerings.
The business website is mint518.com.