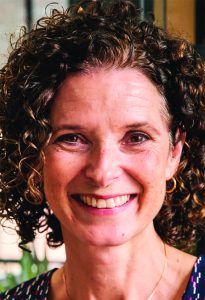 By Christy Alexander
Small businesses are key contributors to the vibrant communities that people want to call home. 
Fortunately, entrepreneurship in the U.S. is on the rise. But for these new businesses to have an impact, they must survive, and by focusing on some key areas, entrepreneurs can have the best possible chance to reach their goals and build thriving, sustainable businesses.
Entrepreneurship can be rewarding, and thoughts of independence are exciting, but the life of an entrepreneur isn't a good fit for everyone. The truth is that running your own business is hard. It can mean long days of solving problems and taking responsibility for endless decisions. Conquering these obstacles requires passion and relentlessness. The first thing you can do to set yourself up for success as a hopeful entrepreneur is to carefully decide whether you're ready, willing, and able to accept the challenges of entrepreneurship.
With so many challenges to manage, it's easy to go adrift, so having a clear vision to guide you is critical. You need to develop a clear image of what you want for your business and your life. It is this clarity that will help you stay on track when you must make tough decisions, and a compelling vision that will inspire others to join you in pursuit of your goals.
Even with a clear vision, you'll be required to wear many hats in your business. It can be draining, and you will be better off playing to your strengths than trying to work on your weaknesses. Assess your abilities and identify the tools you will need for success. 
It can be tempting to wait until you begin earning revenue before investing in the tools and team to help you operate your business. But offloading your most burdensome chores and automating recurring tasks can ensure quality results and free you to focus your strengths where they will have the greatest impact. Don't think of it as an expense but rather as an investment in your success.
As important as it is to self-assess, it's just as important to understand who you're serving. Every entrepreneur is in the customer service business, and identifying your ideal customer is essential for your success. Since your customer will drive your decisions about the products you offer and your pricing, a clear description of your ideal customer will help you provide them with products and services that they will truly value and pay for.
Where you choose to operate your business can also impact your customer service. Working from home with family, pets and everyday distractions can quickly become a productivity disaster, so it's important to have an efficient place to focus on your work. 
Your workspace should be a place that energizes you and inspires out-of-the-box thinking. Family and friends don't always understand your passion, but other entrepreneurs do, so connect with them in a local business incubator or coworking space. This is how you can surround yourself with diverse perspectives, collaboration opportunities and like-minded people who motivate you.
In an age of digital communication, it has become too easy to forget the value of connecting face-to-face. Sure, the rise of work-from-home culture has made many of our interactions more casual, but every meeting is an opportunity to build credibility. 
It is important to present a professional image to customers, partners, and investors. Don't risk your reputation by holding make-or-break meetings in a coffee shop. Use a professional meeting space to elevate your business and build more fruitful relationships so your business can thrive.
Without doubt, starting a new business is a challenge. But if you are built for it, the challenges of entrepreneurship can be professionally and personally rewarding. Building a business is an opportunity to provide for your family as well as contribute to the vibrancy and economic strength of your local community.
If you believe in an idea that customers will value and you are ready for a life of entrepreneurship, congratulations! Build your business with self-reflection, customer focus and the right surroundings to give yourself the best possible chance at achieving the success you deserve.