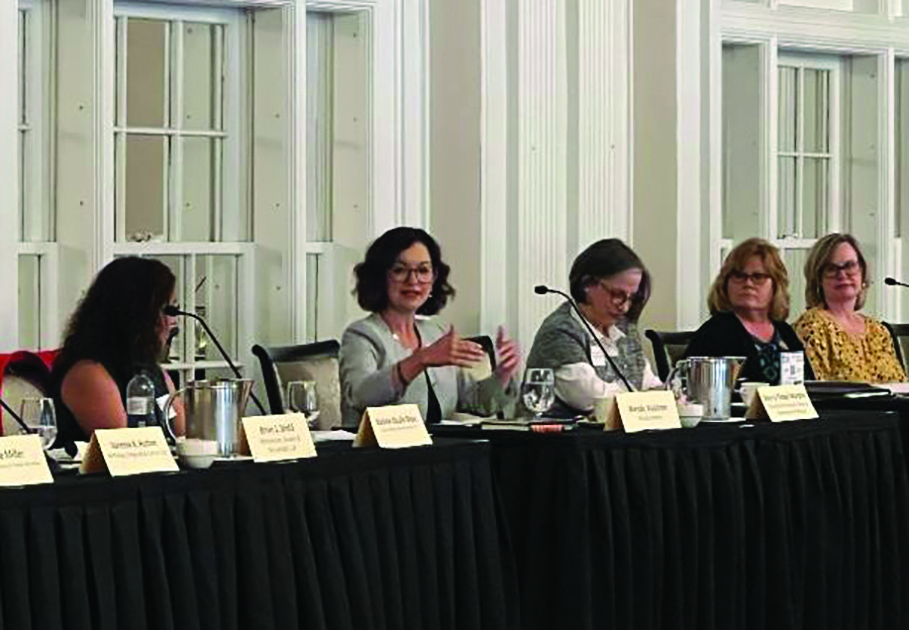 Succession and continuity planning are business activities that  can take a backseat to  other things like growing revenues, trimming costs, or running day-to-day business operations.  
That idea was the emphasis behind the ARCC Succession Summit, presented by the Women's Business Council on May 11 at the Queensbury Hotel in Glens Falls.
During the afternoon session, a panel of experts discussed why succession is a critical business activity. The intent was to create a culture of regular succession planning and development to ensure upward economic trajectory continues in the region.
The panel explored these three scenarios:
• After a starup business survives,what is needed  to ensure continuity, employee/client retention, and resilience?
• How do family owned businesses successfully move from generation to generation and beyond?
• For those planning to grow a business then sell it to a key employee or  a third party, what needs to be considered now in order to be successful?
"Nine powerful minds, one powerful topic: succession planning," said Juan Gonzales, CFO of Hunt Companies Inc. and chairman of the ARCC's Veterans Business Network. "These events are life-changing and a staple of what your Adirondack Regional Chamber of Commerce's Women's Business council provides to this community. The investment of time you give to these programs are worth their weight in gold. Stay involved because what you learn may save your company or the company you work with one day."
On the panel were Amie Gonzales, president, Hunt Companies; Wendy Waldron, professional EOS implementer and creator of WaldronWorks;  Sherry Finkel Murphy, CFP, ChFC, RICP with the Atrium Group/Northwestern Mutual; Brian J. Stidd, CPA, CVA  with Whittemore, Dowen & Ricciardelli LLP; Hilary Stec, assistant vice president, HR business partner and manager of HRIS at Marshall & Sterling; Rose Miller, a senior professional in human resources; Stefanie DiLallo Bitter, Esq. , a partner at the law firm of Bartlett Pontiff Stewart & Rhodes, PC.; Vanessa A. Hutton, associate with McPhillips, Fitzgerald & Cullum, LLP; and Pamela L. Cleveland, CPA, MAFF, senior audit manager, CMJ, LLP.