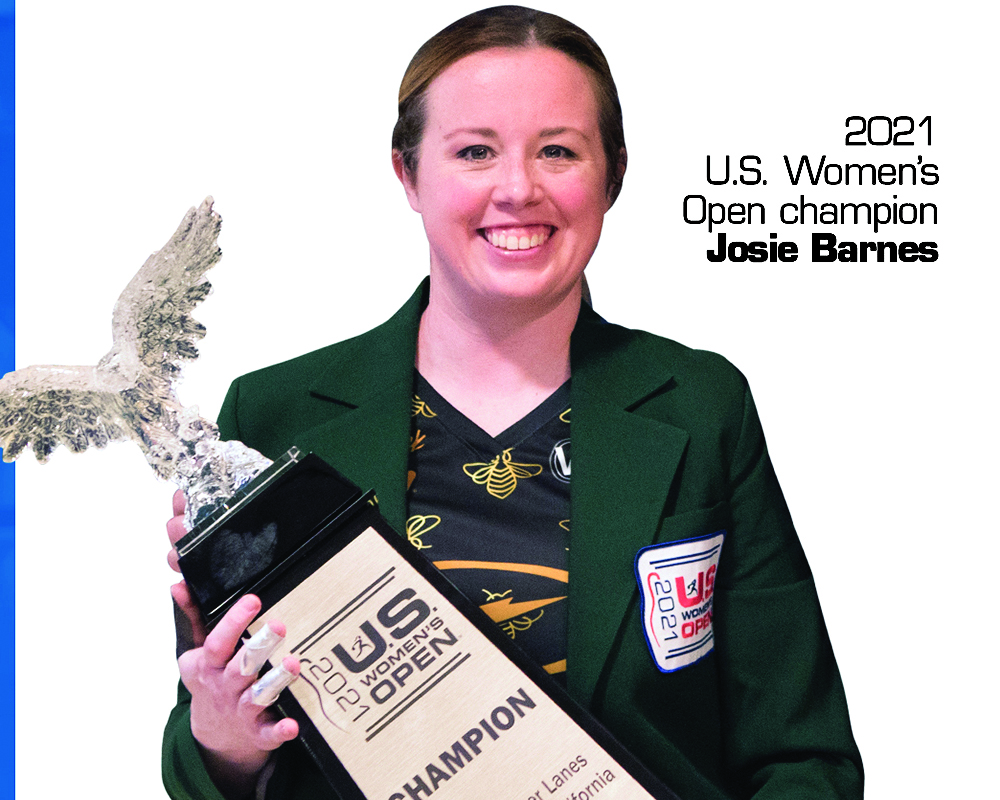 The Professional Women's Bowling Association's (PWBA)second major event of 2022 will take place thru June 21 at Kingpin's Alley Family Fun Center in South Glens Falls.  
This weeklong event culminates with one bowler winning $60,000 live on CBS Sports Network on June 21. 
The U.S. Women's Open is the second major championship on the 2022 PWBA Tour schedule. The maximum field size for the pre-tournament qualifier is 64 competitors. Participants in the 108-player field earn their spots primarily through invitations based on their on-lane performances during the previous year. Players also can earn their spot through a pre-tournament qualifier before the start of the tournament.
"Bowling enthusiasts throughout the Northeast are beyond excited to have the opportunity to watch these athletes in person," said Doug Bohannon, owner of Kingpin's Alley and the president of the NYS Bowling Proprietor's Association. "We have a very large league bowling base in the Capital Region, and we continue to bring substantial tournaments to this area to provide our bowlers the chance to watch or even participate at a competitive level".
"The PWBA U.S. Women's Open is a major league event in the sport of bowling.  From the nationwide television coverage, athlete and fan visitation and regional support, this is better than a 'perfect game' for the Lake George economy.  We are thrilled by the level of competition and economic impact that Kingpin's Alley continues to bring to the area," said Gina Mintzer, executive director of the Lake George Regional Convention & Visitors Bureau. 
All qualifying and match-play rounds at the U.S. Women's Open will be available to watch on BowlTV.com. The stepladder finals of the U.S. Women's Open will be broadcast live on CBS Sports Network.
The 33-year-old Josie Barnes of Hermitage, Tenn., made history last year, as she defeated Singapore's Cherie Tan, 198-194 at the 2021 U.S. Women's Open claiming the biggest prize check ever awarded at a professional women's bowling event. The win was the first major championship, and fourth PWBA Tour title overall, for Barnes, and the $100,000 payday at Double Decker Lanes also included the event's coveted green jacket and iconic U.S. Women's Open trophy. 
This is the first time since 1973 this event has been in New York state.  Kingpin's Alley hosted the Albany Open in June 2021 with Kelly Kulick of Union, New Jersey coming out on top.  Local PWBA bowler, Liz Kuhlkin of Schenectady was defeated by Stefanie Johnson of McKinney, Texas at last week's PWBA Rockford Open.  
Kingpin's Alley will also be hosting the Kingpin Masters Tournament on Nov.  5 and 6, providing the winner of this tournament $8,000.
For more information on how to get tickets to the PWBA US Open, visit www.kingpinsalley.com.