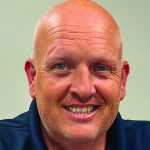 Brown Brothers Automotive, an automotive sales, and repair shop in Hudson Falls, has hired Scott Seeley as a sales associate. 
Seeley comes to Brown Brothers Automotive with 20-plus years of experience in the automotive industry.
He has held a variety of positions within the industry, including general sales manager and  director at Della, general sales manager at Evia, general sales manager at Nemer, and more. 
Since 2002, Seeley has specialized in credit acceptance and helping people get loans.
Seeley moved to Warrensburg from Maine and graduated from Warrensburg Central School District in 1990. He currently resides in Queensbury.
***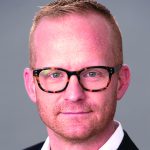 The Hyde Collection announced John Lefner as its new chief operations and development officer. He became the organization's Chief development officer in January 2021 and will retain that position in addition to the newly formed role of chief of operations. 
Lefner brings extensive experience in operations and leading mission-driven organizations, having previously served as district executive director at Capital District YMCA, director of operations at Saratoga Independent School, and assistant director of operations at Double H Ranch.
During his career, he facilitated association-wide strategic plan priority areas of mission awareness and advancement. He also served as an organizational values steward in identifying the values and competencies that represented the organization. Throughout his career, Lefner has shaped several nonprofit's strategic plans and policy initiatives and reorganized the operations and fundraising infrastructures for successful outcomes.
Lefner will work closely with staff and the  board of trustees, and staff to set strategic goals for longevity and growth. He will also support the long-term plans for expanding the impact of the museum's mission.
***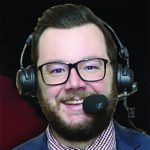 The Adirondack Thunder has hired Rob Lippolis as the team's broadcaster and director of communications.  
Lippolis joins the Thunder after spending last season with the Federal Prospects Hockey League's Binghamton Black Bears, where he was selected as Broadcaster of The Year. 
He also called games for the American Hockey League's Syracuse Crunch, Hershey Bears, and Wilkes-Barre Scranton Penguins during the 2021-22 season. Prior to that, Lippolis served as the play-by-play broadcaster for the AHL's Binghamton Devils from 2017 – 2021 and was part of the radio broadcast of the 2019 AHL All-Star Challenge. 
During the 2020-21 season, Lippolis was on the call for four National Hockey League games for the New Jersey Devils. Prior to joining the pro ranks, Lippolis was with the United States Hockey League's Omaha Lancers and North American Hockey League's Corpus Christi IceRays. He attended Oswego State University.
***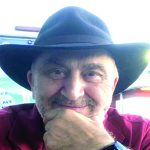 The Warren County Historical Society announce that Don Rittner is its new executive director. 
Rittner has more than 40 years of experience in the history field as an historian, archeologist, educator, and author in the Capital Region. 
He has been the director of several historic and environmental non-profit organizations, and he has authored over 50 books. He has taught at the college level, has produced several history documentaries, and has extensive experience in the development of mobile history exhibits. 
He will replace Teri Rogers, who is retiring and who has served as the society's director since 2017 and oversaw the creation of its museum.
***
SUNY Adirondack announced the appointment of Susan Corlew as the college's director of continuing education and workforce innovation.
Corlew is a lifelong Queensbury resident and longtime educator. She taught high school English for more than 25 years, most recently at La Salle Institute in Troy, where she helped institute academic programs to include female students. 
She earned a bachelor's degree in English education from Siena College and a master's degree in curriculum development from SUNY Plattsburgh at its SUNY Adirondack branch campus. 
At SUNY Adirondack, she will oversee coordination of continuing education, non-credit courses offered to community members, and workforce innovation, which provides regional businesses and employees opportunities to receive customized training.
***
The board of directors for the Dake Foundation for Children announced a new executive director, Sarah Burns. 
She brings more than 15 years of non-profit experience to the foundation, and her leadership has resulted in hundreds of thousands of dollars raised for organizations across the upstate region, the company said..
For more than a decade, The Dake Foundation for Children has been helping local children with physical disabilities have more fun and independence. Founder Gary Dake, president of Stewart's Shops, realized that health insurance would fund "medical necessities" but would not approve recreational equipment or activities, and he vowed to work to close that gap. Since then, the foundation has helped connect more than 330 children with adaptive bikes, tricycles, swings, strollers, and communication tools that allow them to have the fun, carefree experiences that every child deserves.
***
SUNY Empire State College hired Julieta (Julie) Majak as vice president for administration and finance position based in Saratoga Springs. 
Majak will serve as SUNY Empire's senior business and financial officer, responsible for overseeing development of policies, procedures, and controls to ensure sound management of the college's financial, human, technology, and physical resources. She will also serve as treasurer of the Empire State College Foundation board.
She served as assistant vice president for administration and campus controller at SUNY New Paltz, where she oversaw the college's fiscal operations, including procurement and contracting, accounting services, accounts payable, internal controls, facilities finance and administration, and risk management.
In her 29 years at SUNY New Paltz, Majak  served in progressively senior roles within the division of finance and administration, from associate director of telecommunications and administrative services to director of administrative services and assistant vice president for research administration.
She earned a bachelor's degree in marketing and management from Siena College and a master's degree in educational administration from SUNY New Paltz. She also completed the SUNY and Cornell University School of Industrial and Labor Relations Leadership Development Program, and she served as the 2021 Fellow for the SUNY Hispanic Leadership Institute.