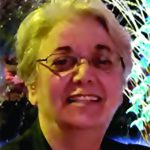 The state Office for the Aging recently honored 94 older adults for their volunteerism, including Betsey Kagey and Eugene Merlino of Warren County, and Deborah Beahan and Dale Grinnell of Washington County, as part of its annual Older New Yorkers' Day celebration.
"The word 'volunteer' cannot capture fully the accomplishments of this group of incredible individuals," OFA Director Greg Olsen said in his remarks at the event. "Older adults impress us all with their commitment to a greater good and a greater cause. You tell the real story of what's good about people, what's good about New York. Through your deeds and actions, time and again, you show us how valuable you all are to those you touch, to those you serve, to the families and communities and lives you make better."
Kagey was an asset to the Warren County Department of Public Health during the COVID-19 pandemic. Since moving to Warren County, she has volunteered at the vaccination clinic since the effort began. Prior to the pandemic, Kagey offered her knowledge and services to the Warren County Emergency Preparedness Program.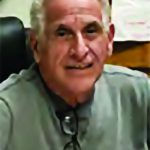 Her background in public health and environmental health has provided a sound basis for helping develop public health response plans for potential emergencies like chemical, biological, radiological, nuclear, and high yield explosives events. She was chair of a Georgia work- group which provided guidance for developing statewide plans for a public health response to a radiation incident.
Merlino has served his community as a planning board member, a town councilman, and town supervisor for the past 15 years, in addition to sitting on the Warren County Board of Supervisors. Among his many accomplishments, the Lake Luzerne Town Complex and Senior Center stands as a testament to Merlino's devotion to the town and its older adults. 
He has served in many volunteer capacities over the years. Originally from New Jersey, Merlino is a U.S. Marine veteran. 
For the past nine years, Beahan has been a volunteer at the Senior Center of the Kingsbury & Fort Edward Area, Inc. in many roles. She has a long record of volunteerism. She also worked in the Department of Motor Vehicles for 20 years and served as deputy county clerk and county clerk over a 12-year span.
Grinnell, of Glens Falls, is a representative of the Finch-Pruyn Retirees' Association and treasurer of the Washington County Historical Society, which nominated him to be the administrator of historical markers. In that role, Grinnell oversees and maintains historical markers throughout Washington County. He is vice president of the Fort Ann Historical Society and contributed to the Fort Ann Historical book "300 Years of History," published in 2007.
His record of volunteerism includes work with the local food pantry.
As a group, older New Yorkers age 55 and over contribute more than 495 million hours of volunteer service each year at an economic value of $13.8 billion. The 94 volunteers recognized during OFA's 2022 Older New Yorkers' Day program ålive in 55 counties. Collectively, they represent 5,500 years of life experience and have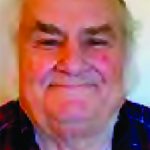 volunteered for a combined 2,568 years of service.