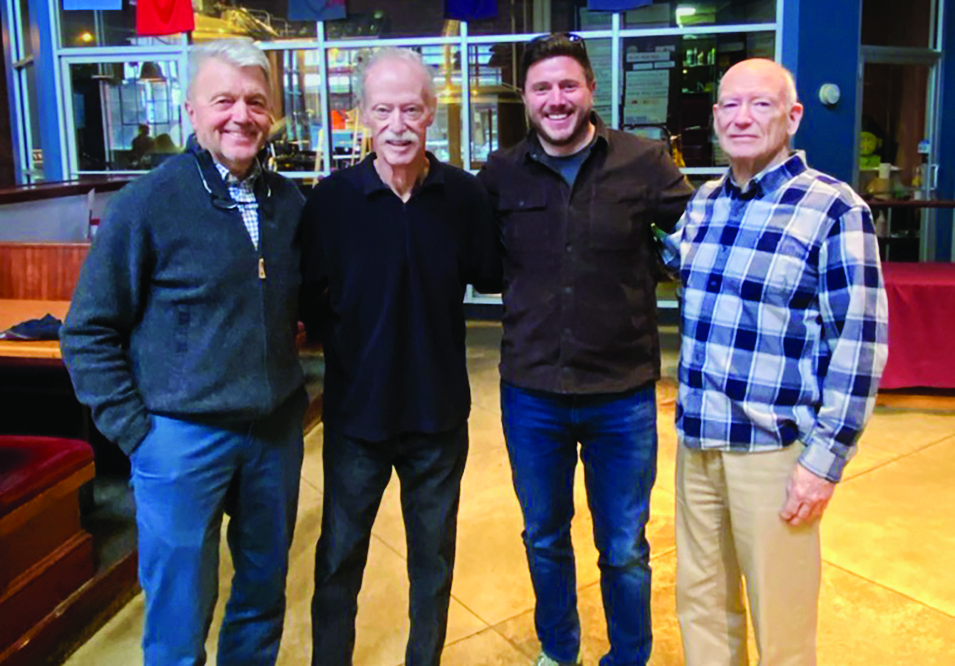 Common Roots Brewing Co. in South Glens Falls is under contract to acquire the assets of CH Evans Brewery at the Albany Pump Station. 
Common Roots will purchase the building and take over the full operations at the iconic downtown Albany location this November, the company said in a statement.
In announcing the acquisition, Christian and Bert Weber, owners of Common Roots, said, "We are both excited and humbled to be continuing the CH Evans legacy while bringing this historic building into the Common Roots family". 
 CH Evans owner Neil Evans made the decision to sell the operations and was looking for a buyer who would continue the tradition and help elevate the business to the next level. A mutual acquaintance brought the brewery owners together and an agreement was reached in late March.
 "We are thrilled to be able to continue the historic operations at the Albany Pump Station while expanding the Common Roots brand there," the Webers said.
Common Roots has agreed to continue to brew some CH Evans original recipes and will supplement this with Common Roots beers and a newly revised menu after the anticipated sale is finalized in November 2023. This will be Common Roots Brewing's first expansion outside of its original South Glens Falls locations and satisfies the company's established goal to open a Capital Region location.Evans noted "My family and I are grateful that Bert and Christian and the Common Roots Brewing Company team are able to carry on the CH Evans brewing tradition in New York State.  My family started this business back in the 1780s, and I have carried that tradition on.  To see that it will be carried forward in capable hands is very exciting for my family and our CH Evans staff."
Evans revived his family's historic brand by bringing the operation to the original water pump station in Albany in 1999. The building was extensively renovated to accommodate the brewing equipment, restaurant, and event space. The original CH Evans brewery started operation in 1786 in Hudson, New York and the company was in continual operation up until prohibition in 1920 producing as much 65,000 barrels in 1915.
Common Roots Brewing Co. began operations in 2014. The company experienced growth and expanded distribution into seven states. The company experienced a fire that destroyed the original building in 2019. The Webers rebuilt and reopened on the current site in 2020 and have now expanded their South Glens Falls operation to an adjoining location. 
The new space will be called Common Roots Bierhall and Barrel House and will provide increased storage, a new event and restaurant space, and a separate beer and barrel fermentation brewing operations. 
That expansion will be operational in July 2023 to accommodate larger events and ease crowding during peak times at the South Glens Falls location.
Sales price and terms of the agreement were not made available.