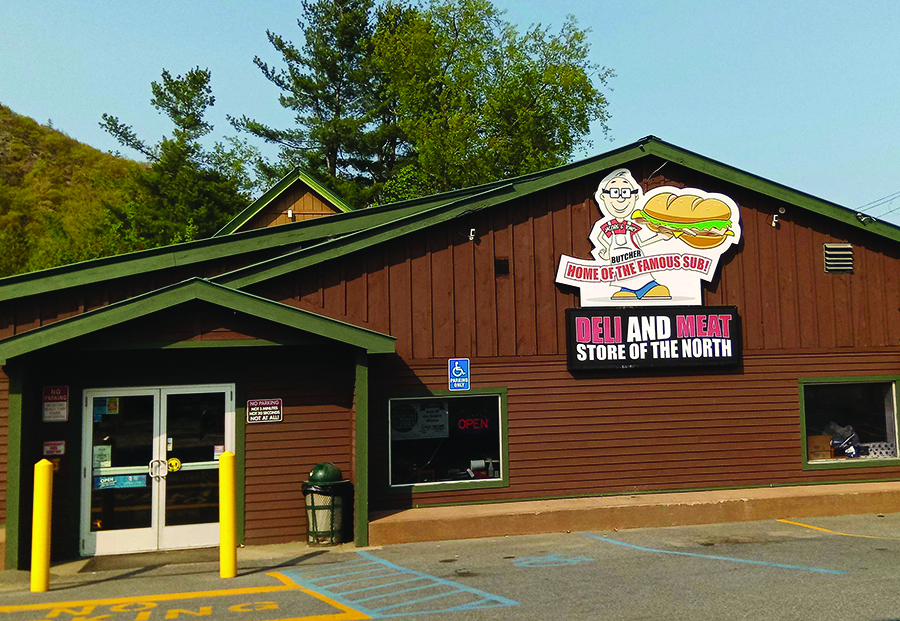 The Deli and Meat Store of the North, the venerable market on Warrensburg's Main Street, received a facelift recently but, according to its present owner, it has "the same DNA" as when it was founded more than a century ago.
"We haven't changed, but we updated," said Jennifer Nadler, the third generation of her family to own and operate the store.
Originally, two Syrian immigrant families, Jacobs and Toney, opened the Adirondack Fruit Market at its present location. The name was changed 10 years ago.
Each of the original families had an apartment above the store. Nadler is the granddaughter of James Toney, one of the founders. She took over the business from her father 12 years ago. He still comes into the deli a couple of hours a week to check on things.
He bought the shares of the Jacobs family and was the sole owner when he retired. Sandwiches and meats are the biggest sellers, according to Nadler, but "we sell everything."
They also make a lot of what they sell, making sausage, grinding hamburger, cutting meat, preparing salads, offering more than 100 spices and spice mixes that they prepare, along with barbecue sauces, pickles, and cheese spreads. The store stocks local honey, maple syrup, and baked goods. Hot and cold prepared foods, including sandwiches, are featured. They also do catering for private parties.
Part of the recent renovations was addition of gas pumps in front of the store. They also have a new logo for the store. Nadler sees a slight resemblance to her father in it.
In the summer, some 2,000 people a day patronize the store, coming "from all over," Nadler said. Warrensburg, north of Lake George, is the last major stopping place for hikers and tourists heading north into the Adirondacks.
There are more than 26 employees, some of whom have been there 20 years or more. Ten of those employees are butchers, according to the store's website.
With so many meat cutters and other employees at work, part of the store resembles a factory.
When things get busy, Nadler's mother and sister also help out.
In the first half of the 20th century, the store was the main meat supplier for restaurants in the area. The wholesale branch of the business is now separate.
"I compete against Grand Union, Price Chopper, Stewarts, Cumberland Farms and a ton of restaurants and I'm still standing," Nadler said. Maybe it is because "You can feed a family of four for under $20," her husband, Howard Nadler, noted.
While Nadler can look back on three generations and more than 100 years of family ownership, she does not foresee a fourth generation to follow her. She and Howard have a daughter in law school and a son in high school, neither with an interest in the business.
"But," she said, "I'm young and have a lot of years left."
The store is located at 3872 Main Street. Hours are 7:30 a.m. to 7 p.m. Monday to Saturday and 7:30 a.m. to 6 p.m. on Sunday. The telephone is (518) 623-3850 and the website is www.deliandmeatstore.com.