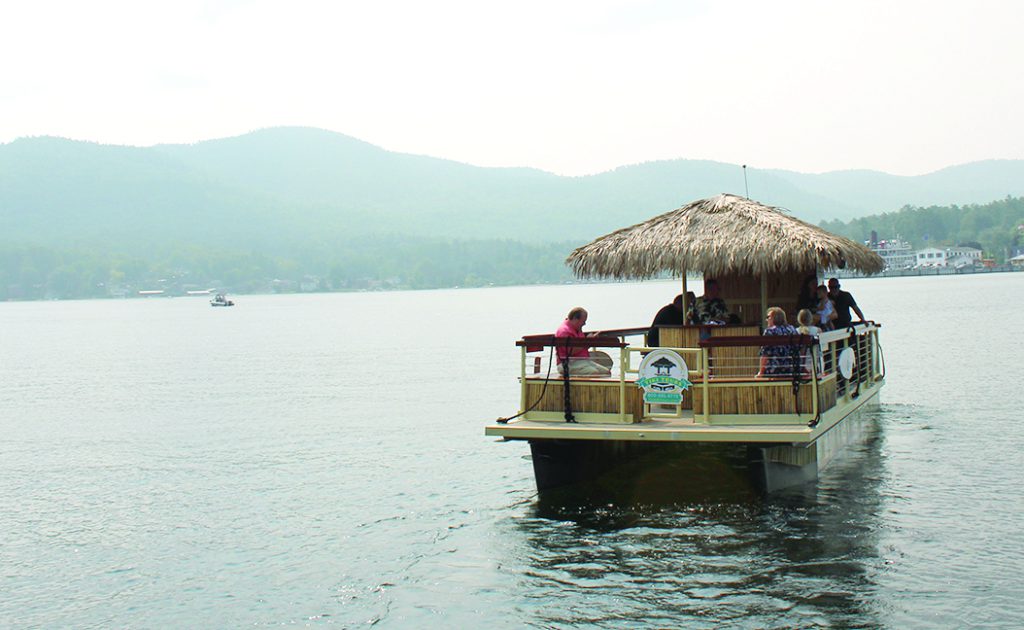 Tiki Tours has added a new 30-foot tiki pontoon boat to its fleet. 
The second boat allows Tiki Tours to offer more trips to meet the growing demand for unique experiences for family reunions, wedding parties, corporate outings, birthday celebrations, and more. 
The spacious vessel, with a capacity for 16 people (and dogs), also adds a new level of comfort to the tours on Lake George, company officials said. 
Tiki Tours and the Lake George Regional Chamber of Commerce celebrated with a ribbon-cutting ceremony on July 18 at the dock behind Lake George Beach Club at 3 Montcalm St. in Lake George. 
"Tiki Tours has seen tremendous growth in the last few years and is excited to add another vessel on Lake George. To offer fun experiences for visitors and residents gives our team great pleasure," said Tiki Tours co-owner Gregory Teresi. "We are grateful for the unwavering support of the George Beach Club, the Village of Lake George, the Lake George Park Commission, Adirondack Trust Co. and the Lake George Regional Chamber of Commerce."
Tiki Tours has grown its operations to include tours on Saratoga Lake and Lake Havasu in Arizona and will expand on the west coast of Florida soon, according to the company.  
The local boat builders were Steve Clark and Pete Bombard, well-known wood boat builders with years of experience working with Hall's Boats. The pontoon boat measures 30 feet by 12 feet.
Tiki Tours offers 75-minute boat rides seven days a week from 11 a.m. to 8 p.m. from mid-May through mid-September. The maximum capacity per tour has grown to 16 people.
Tiki Tours, LLC is owned by Larry Davis, Anthony Ali and Teresi. Charters are driven by a state-certified captain.