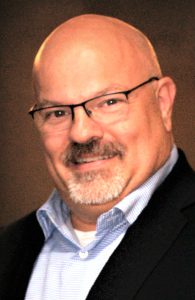 By Susan E. Campbell
Shepherd Communication & Security, an electronic security and structured wiring integrator, is helping client companies stop coronavirus "at the front door" by offering thermal cameras it says that screen people for elevated body temperature before they step into a business.
"Thermal imaging is a fairly mature technology that came out of the military 45 years ago," said Richard Ruzzo, managing partner, who founded the company with Robert Guillerault in 2007. "Infrared thermal imaging today has a broad variety of medical applications for screening and diagnosing a patient in real time."
Ruzzo said elevated body temperature levels (EBT ) are being captured extensively with cameras and scanners by first responders during the COVID-19 pandemic.
"EBT is highly correlated with sickness," he said. "Identifying individuals with EBT as an early warning can dramatically slow the spread of viruses and infections," he said.