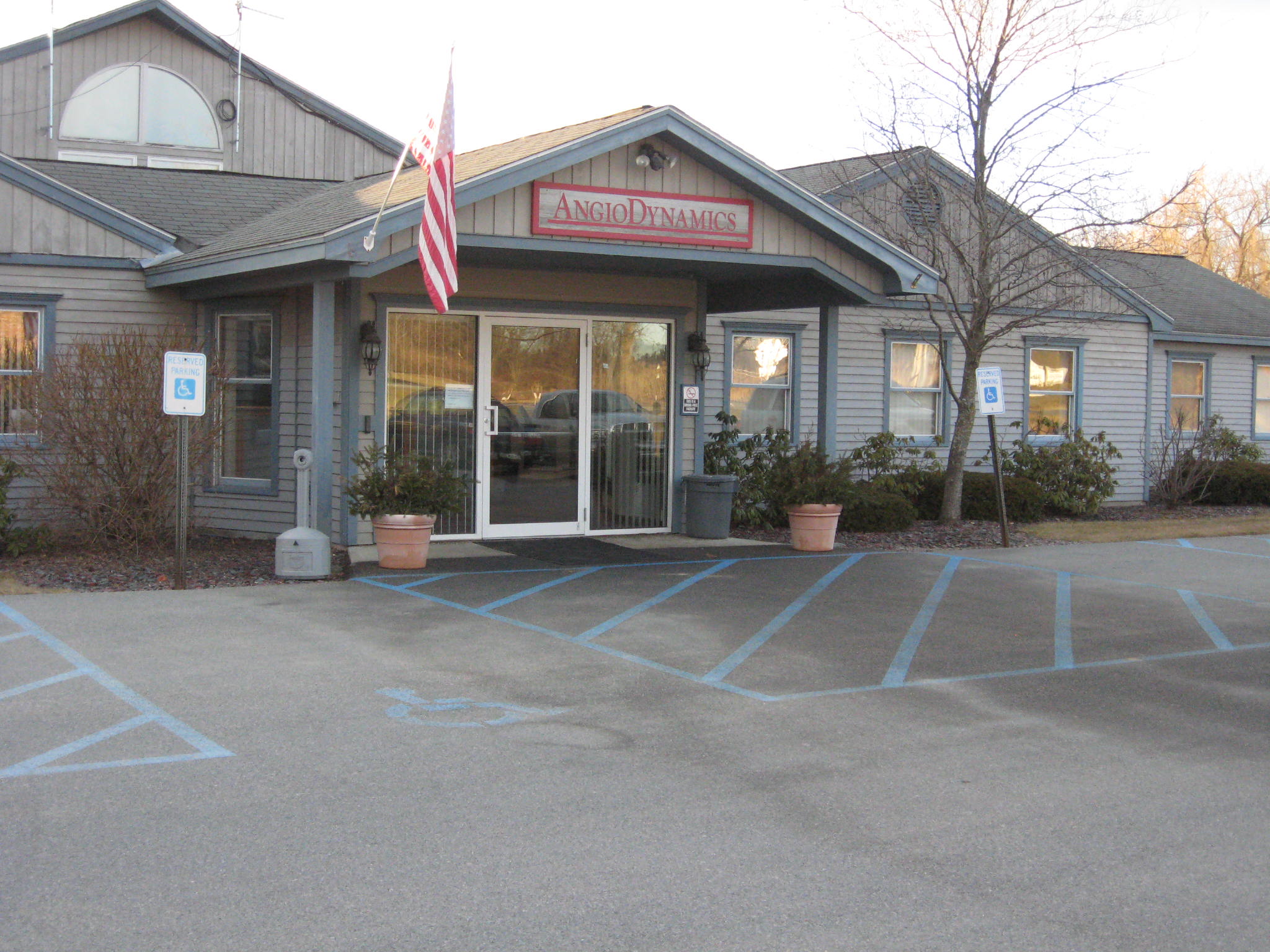 AngioDynamics (Nasdaq:ANGO), a leading provider of innovative, minimally invasive medical devices for vascular access, surgery, peripheral vascular disease and oncology, has announced an agreement to acquire Navilyst Medical in a transaction valued at $372 million. Navilyst Medical is a global medical device company with particular strengths in the vascular access, interventional radiology and interventional cardiology markets. Both firms are major employers in the Glens Falls region.
The acquisition will significantly expand AngioDynamics' scale, doubling its share of the Vascular Access market while building critical mass in the peripheral vascular market. The transaction is expected to enhance sales growth, margin and earnings per share. "The acquisition of Navilyst brings AngioDynamics scale, technology and operational excellence," said Joseph DeVivo, President and CEO of AngioDynamics. "It strengthens AngioDynamics' current business by enabling us to focus on our key channels — Vascular Access, Peripheral Vascular and Oncology/Surgery. The combined company will offer a more compelling portfolio of products to our customers, allowing the sales force to be more productive and compete more effectively."
"At the same time, the acquisition creates an excellent platform for future revenue and earnings growth, as well as substantial cash flow generation leading to significantly increased value for our shareholders," DeVivo added. "Going forward, we will expand our geographic footprint and be in an even better position to accelerate our strong international sales growth from added scale and the power of the global NAMIC® brand. I look forward to working with the excellent management team at Navilyst as we embark on this exciting opportunity for our organizations."
Headquartered in Marlborough, MA, Navilyst is descended from NAMIC, USA, founded in 1969 by Phillip Morse. NAMIC was sold to Pfizer in 1994 and later to Boston Scientific. Avista Capital Partners acquired Navilyst from Boston Scientific in 2008, and it generated sales of $149 million in calendar 2011. Navilyst's world-class manufacturing operation, which employs Lean and Six Sigma best practices, is staffed by about 350 workers in Glens Falls, a short distance from the AngioDynamics manufacturing facility, with more than 700 employees.
AngioDynamics' announcement states that the transaction significantly increases the company's presence in the Vascular Access market and adds the trusted NAMIC® fluid management brand with leading global market recognition to AngioDynamics' product offering. NAMIC® has been the gold standard in fluid management in the cardiology catheter lab and interventional radiology office setting for more than 40 years and now provides an entrée for AngioDynamics' peripheral vascular portfolio in these operations.
The combined Company's Vascular Access business will offer a full line of ports, PICCs and other products differentiated by advanced technologies like the PASV® valve and BioFlo® from Navilyst, and Smart Port® power-injectable ports featuring Vortex® port technology from AngioDynamics. With NAMIC, AngioDynamics gains a foothold in the cardiology market, creating opportunities to drive Peripheral Vascular product sales and better serve these clinicians and their institutions. Additional growth will be brought by AngioDynamics' VenaCure EVLT® laser varicose vein therapy. In Oncology/Surgery, AngioDynamics' growing radiofrequency ablation product lines and NanoKnife® System will be augmented by microcatheters from Navilyst.
"The combination of Navilyst and AngioDynamics brings together two leading companies, with complementary strengths and assets," said David Burgstahler, Partner and President of Avista Capital Partners. "The combination of our two companies will be a great strategic fit and will provide greater scale as well as a more comprehensive and competitive product portfolio. The combined company is poised to drive significant value for shareholders in the near- and long-term."
Peter Aust, President and CEO of Adirondack Regional Chamber of Commerce, also commented on the acquisition of Navilyst by AngioDynamics. "From our perspective, this is a very positive acquisition – a merger that will strengthen the medical device manufacturing industry in our region, and will strengthen each of these manufacturers even more than if they remained two competing companies. With their complementary product lines, it looks like a very good fit."
Based on an expected closing in the fiscal fourth quarter of 2012, AngioDynamics expects net sales of approximately $360 million in FY13. Net cost savings are expected to be approximately $5-7 million in FY13, excluding associated one-time costs, and increase to approximately $10-15 million over a 2-3 year period.
"We believe joining Navilyst with AngioDynamics will deliver immediate and longer term results for our customers and shareholders," said Joseph Gersuk, Executive Vice President and Chief Financial Officer of AngioDynamics. "We've diligently analyzed numerous opportunities to use our balance sheet to drive shareholder value and concluded Navilyst is the perfect partner to build a stronger and more profitable global medical device leader. With significant facilities in close proximity, we know their products and people well. Importantly, we have an integration plan in place and believe there are significant opportunities to deliver meaningful cost savings and strong financial results in fiscal 2013 and beyond."
Photo by Harry Weinhagen