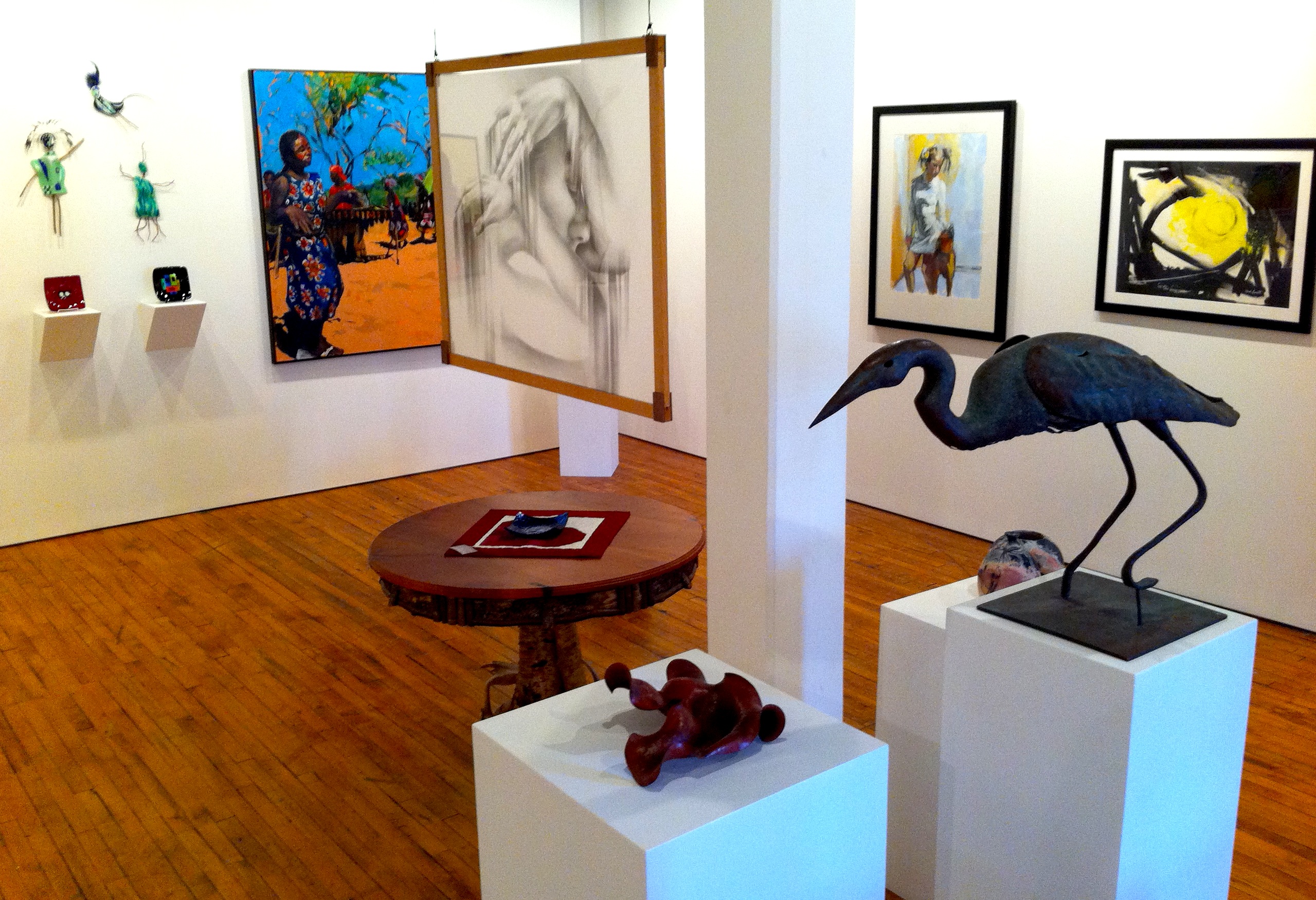 The Shirt Factory Gallery, a new initiative by management of the Shirt Factory Arts and Healing Center in Glens Falls, New York, holds its grand opening with an art reception on Friday, February 10, from 5 to 8 p.m. It's free and the public is warmly invited. The reception is catered by The Chocolate Spoon with wine by UnCorked Glens Falls and live music by hip-hop/ambient/electronic beat orchestrator Rawhead/Rawstrumentals and experimental solo jam guitarist Cory Austin-Avon. A ribbon cutting photo op with the Adirondack Regional Chamber of Commerce is at 4:30 p.m.
The show features fine art and gift items created by the tenants of The Shirt Factory – all under one roof! Items for sale include paintings, pottery, metal and wooden sculpture, pastel, glass, fiber art, photography, jewelry ranging from fine silver to beaded to eco-funky, felt scarves, tea, candles, purses, quilted items, Adirondack furniture and more. The location is on the first floor in Suite 120 (the former Tom Myott Gallery space) at the loading dock entrance, easiest accessed by parking in the lot at the corner of Curran and Lawrence Streets.
Beginning on Saturday, February 11, the Gallery will begin to keep regular hours: Thursdays, Fridays and Saturdays from 11 a.m. to 6 p.m. This show's run is to extend through April.
"The talent here at the Shirt Factory will knock your socks off," says Kate Austin-Avon, Shirt Factory Gallery co-manager. "It's incredible to see it all in one room like this. This historic building has attracted extraordinary creativity and skill. To showcase so much ingenuity in a single building, never mind a single gallery, is really something special. This show is something to see."
"This reception marks a big step forward for the building," adds Cindy Cook, the Gallery's other co-manager. "This gallery is not only a place to see a cross-section of the building's creativity at a single glance, but it will also serve as a welcome center with information for visitors. In addition to the displays, we also have portfolios of the artists, shops and services that visitors can leaf through. We are in the process of creating a slideshow to showcase the services-related businesses as well."
The show is curated by Shirt Factory architect/artist Gregory Palestri, LARAC's Gallery Director and Shirt Factory Artist Jenny Hutchinson, plus Mrs. Cook and Mrs. Austin-Avon, and expertly hung by Mr. Palestri. The Shirt Factory Gallery's new logo and sign is created by Shirt Factory graphic designer Russell Serrianne. The gallery is owned by Shirt Factory landlord Eric Unkauf and will be staffed with help from pastel artist Dave Francis.
Photo Provided