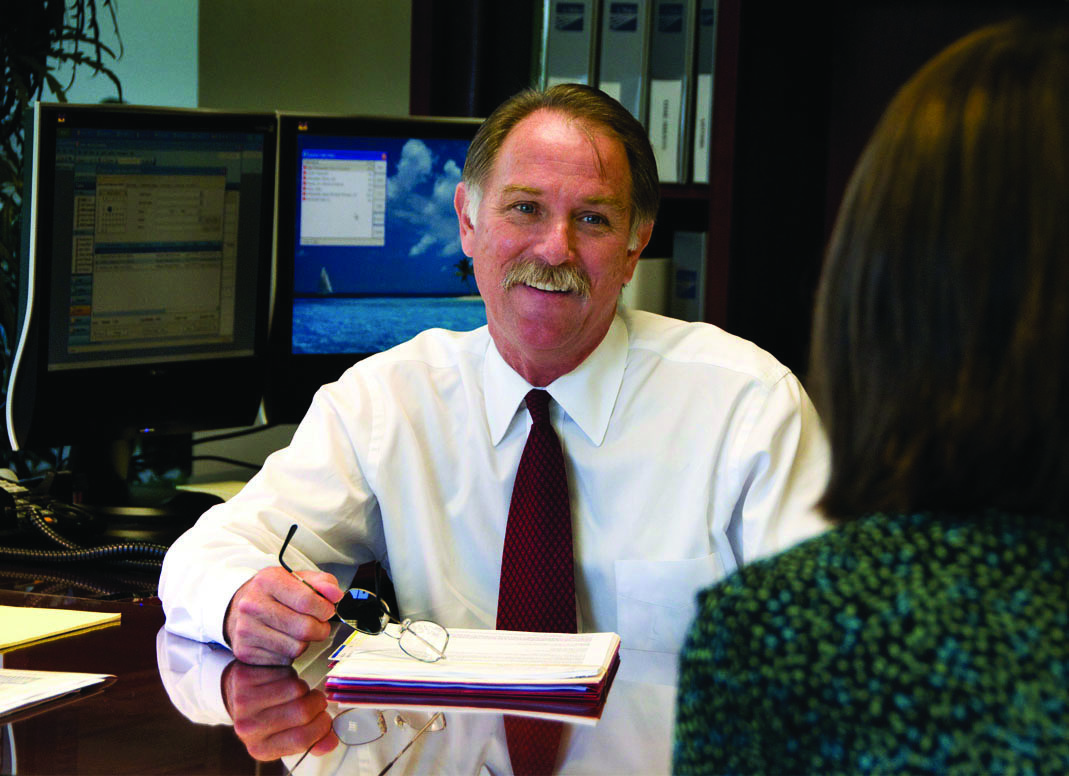 By Peter Miller
Everyone has felt economic conditions getting tighter in recent years. Consumers feel it every time they shop for food or buy gasoline. Business owners feel it at tax time. Or when it's time to replace aging equipment. Or time for health insurance premium payments. Or with every competitive bidding situation. Or pretty much all the time.
It is tougher to make a buck today than it has been for decades. You need all the help you can get, and perhaps the best way to maximize profitability and minimize taxes and other expenses is with a strong business plan.
Whether you think of it as a financial plan or a strategic plan, the planning process can help prepare your business for the future. Although the next year or five years will rarely unfold just the way you've planned it, you'll be better positioned for whatever challenges and opportunities come along. In many cases, creating a plan simply makes things happen.
Most business owners and managers are experts at what they do, whether it is technology or service. But many are not adequately prepared to do the detailed analyses and projections required by the strategic planning process. That's why the most successful business executives enlist the aid of a financial and business consulting professional to guide them.
A number of these professionals believe that there has never been a greater need for well-developed strategic planning in businesses of all sizes than exists today. While managers have access to more information than ever before, the need to tie it all together in a comprehensive plan is critical.
Putting your plans and goals on paper will help focus your management team on the big picture, as well as the day-to-day tactics of operation. A comprehensive business plan can also help you obtain financing to launch a new venture, expand your business, evaluate merger or acquisition opportunities, or prepare to turn your business over to the next generation or entirely new owners.
CPA firms in our area provide a broad array of financial planning services over a wide cross-section of industries. Accounting system design and reporting, employee benefit plan administration, merger and acquisition advice and succession planning are just a few of the ways these professionals can help you assure a prosperous future for your firm.
Paul Curtis, a partner in CMJ LLP, a broad-based CPA firm in Glens Falls, provides tax planning, financial planning, and estate planning services with a focus on commercial enterprises and their owners. The firm takes a long view with its clients.
"We'll tell a new client when they first start up, 'You'd better be thinking about your exit strategy from day one. Your business is either going to grow and eventually be passed on or sold to new ownership, or it's going to die and be liquidated,'" said Curtis.
"We'll advise clients right from the start how to get up and running quickly and efficiently, then we advise them how to be profitable through their growth period, and somewhere down the road, we'll help them sell that company or transition it to key management or family members."
"We also help clients find and evaluate the right business to acquire, and once it is identified, even out of state, we can do the entire setup online – bookkeeping system, registration with federal, state and local agencies, insurance, worker's comp, payroll, everything – from our office," said Curtis.
"Today, because of technology, we have almost as many clients out of state as we have in state. We have companies that we have represented for 20 years or more, and eventually, the owners want to retire and move elsewhere, so we work with people in Florida, Arizona, Texas and more. We're also picking up a number of new clients from our website. It's rich in information, and clients tell us they've learned more from our website than from their previous accounting firms."
Curtis added, "We do a lot of merger and acquisition work, and after people transition out of their businesses, we help them find specialized professionals to manage and invest the proceeds of the sale of their firms. From then on, we monitor the performance of these investment managers and report back to our clients."
"CMJ has grown into an organization of very dedicated, hard-working people, but we do like to have fun, too." Contact Paul Curtis at 798-3330 or visit the website: www.cmjllp.com.
Paul Dowen of Whittemore, Dowen & Ricciardelli LLP, also offers planning services for business. "My particular focus is on business planning for taxes and cash flow, strategic planning and setting yourself up to be bought out or for the next generation to take over," said Dowen. "Sometimes that long-term planning becomes short-term, so it is never too early to begin."
"Also, we look at the economy and help clients prepare budgets that reflect today's reality. To me, the budgeting process makes you do some thinking that you might not otherwise do. Even in my own office, I may think things will come out a certain way, but when you start putting it on paper and drilling down, you find it's not likely to work out that way. Getting people to take time away from their day-to-day activities and looking at the bigger picture, you may find trends that are not what you expected."
"One critical element is to make sure that your books are accurate and really reflect your true costs, whether you're a manufacturer or a retail operation. You want to be able to rely on your own information, and not simply on industry data. You must be sure that you are covering your real costs, and only your own accounting records can tell you that. It helps you strategize for the future," Dowen explained.
Today, Dowen tells clients not to expect new tax legislation to help them out. "The recent payroll tax bill is really an employee saving, not an employer saving. But the 35% tax credit on employee health insurance costs is one that should save them money. It's worth doing the calculations," he said. "Otherwise, there doesn't seem to be any substantial tax legislation on the horizon."
The Whittemore, Dowen & Ricciardelli website states that approximately one million new businesses are started every year in the U.S., and about 80 percent of those businesses will fail within five years. Obviously, planning is one of the key elements needed to assure enduring success.
To reach Paul Dowen, call 792-0918 or visit the website: www.wdrcpa.com. Thomas Ross, president of Ross, Rigby & Patten, LLP, adds another item to the list of client services at his firm. In addition to standard tax preparation and filing, the firm, "offers a year-end planning session with the client before the year ends and you can no longer change anything."
"We'll typically do an eleven-month interim review of where the client is," said Ross. "We compile the numbers and meet with the client and suggest a number of things he or she might want to think about before the end of the year. It might be a bonus or a retirement plan. We demonstrate how much they could save in taxes if they took any or all of our recommendations."
Ross pointed out that there has been a sharp increase in activity in the area of mergers and acquisitions in recent years. "I've been practicing for 37 years, and I have never had as many businesses that want to sell or as many businesses that are looking to buy. We are getting an influx from New York City and Boston areas firms that don't have successors among the employee or management pool, so they look outside to find interested buyers. Our inventory of these companies is very high, and it's gotten harder to find buyers because of the economic slowdown. But the activity in that area is extremely high, much of it from firms we've never dealt with before."
The firm also helps clients make decisions about investments. "While we don't invest anybody's money, we do provide tax reviews of investments, and report on whether they're doing the right thing or not, tax-wise. There are many young and middle-aged people today who are deciding that they'd rather invest in a company of their own than in the stock market. We've helped several of those people get financing, acquire a business, and take control of their own destinies."
Ross reported that his firm is particularly known for advocating planning, "… doing things while you still can make a difference. We show the client, 'Here's where you are, and here's where you can get to by doing A, B, and C before the year closes.'"
You may reach Thomas Ross at 792-6595 or via the website: www.rrpcpas.com.
Whether you're a startup or a mature business, you need to decide where you want your business to go and devise a plan to get there. That's where a planning professional can help. From determining the best form of legal business entity, setting up a reliable accounting system and training your staff, securing additional capital for expansion, administering your employee benefits plan, and minimizing the tax bite, a CPA firm is a valuable ally for success.
Photo Courtesy Of CMJ