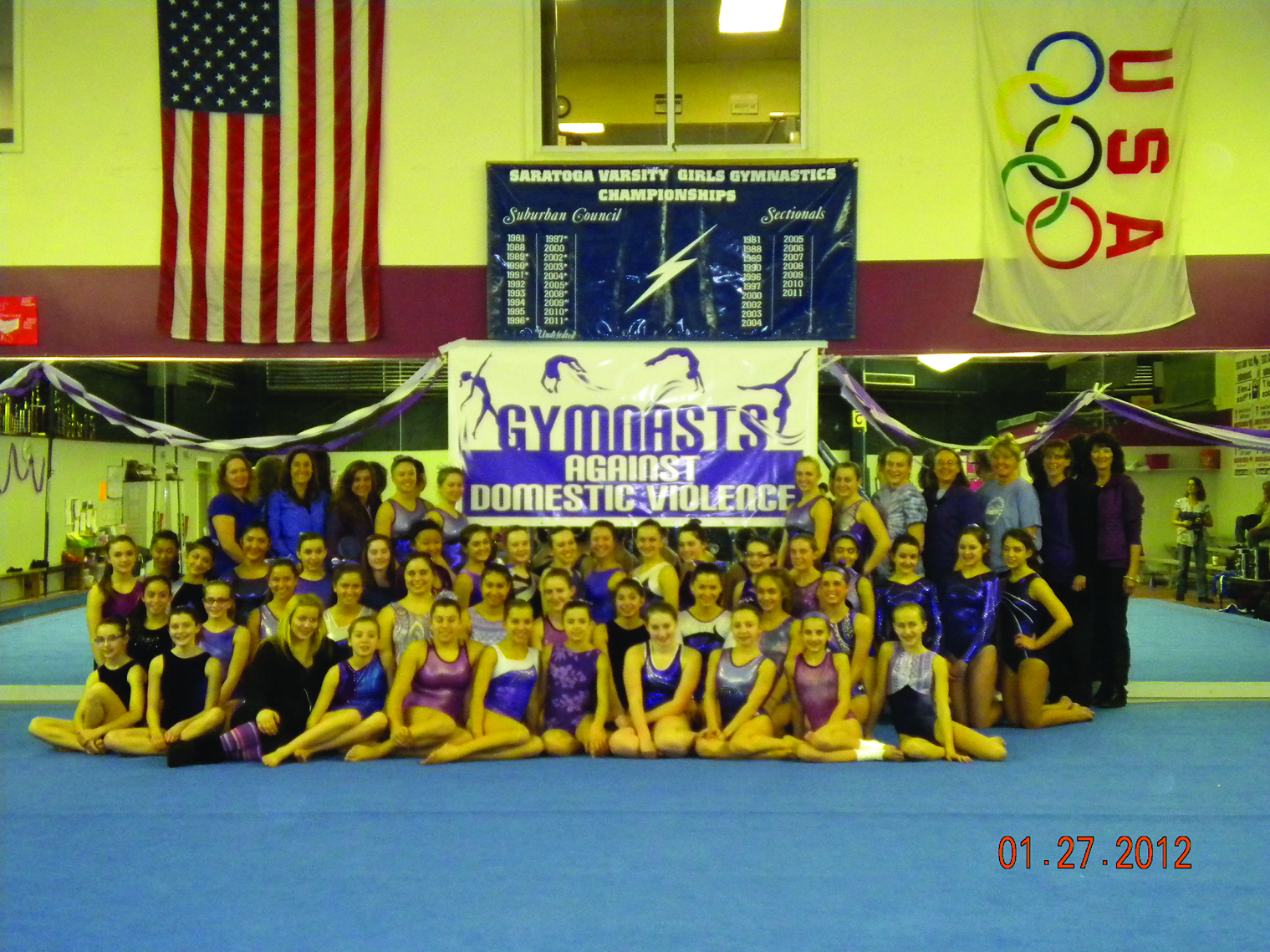 On January 27, 2012, girls from the varsity gymnastic teams from Guilderland High School, Saratoga High School, and Shaker High School donned purple leotards to display their passion against domestic violence. Through their support and fundraising, the girls were able to donate over $800 to Domestic Violence and Rape Crisis Services of Saratoga County (DVRC).
The gymnasts recruited sponsors who donated money, raffle items, candy for sale, and items for goody bags. They also made decadent baked goods to help raise funds. Local vendor Grant Graphics designed and donated a "Gymnasts Against Domestic Violence" banner which was displayed during the meet. DVRC gives a heartfelt thanks to all those who organized, participated in, and contributed to this wonderful event.
DVRC provides crisis intervention via emergency hotline and shelter, counseling, legal advocacy, comprehensive case management, support groups, and specialized youth services to over 1,000 victims of domestic violence and sexual assault each year. All services are confidential and free of charge. Contact the 24-hour hotline at 518-584-8188 for assistance.
Photo Provided