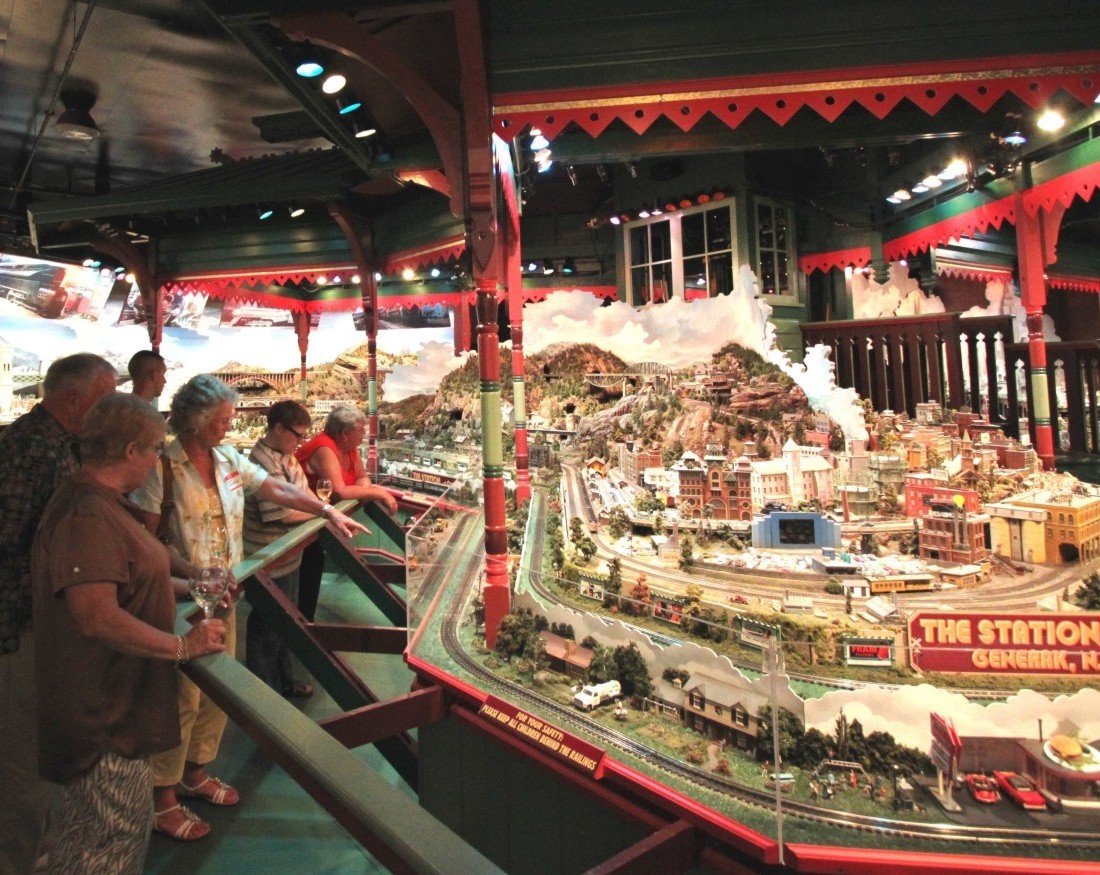 The 6th annual cocktail party fundraiser for the Chester Library endowment was hosted by Railroads on Parade in Pottersville on a rainy August evening.
Lightning crackled and thunder roared and the heavens let loose with a mighty deluge on a Thursday night in August as Railroads On Parade hosted the Chester Library's 6th annual Cocktail Party fundraiser for the library's Endowment Fund. The 76 paid guests were undeterred. They refused to let it rain on their parade.
They watched the 55 plus trains and trolleys go through their paces on the five spectacular displays, designed by Broadway set designer Clarke Dunham and built right in Pottersville at Dunham Studios. They saw the Park Avenue and the Subways exhibit, the Prince Edward Island display (including tiny lobsters), and they walked past the sweeping vistas of the Hell Gate Bridge exhibit and on to the 1939-40 Worlds Fair.
Hors d'oeuvres catered by The Inn On Gore Mountain and, there was a raffle won by Noelle McCrum of Chestertown, giving her two tickets for the North Creek and Saratoga Railroad plus dinner for two at Trappers Restaurant at the Copperfield in North Creek.
"The Chester Library is so important to our community," said Barbara Dunham, co-owner and one of the core of creators of Railroads On Parade. "Twenty five years ago when we opened our studio in Pottersville there was only 'the bookmobile' and it couldn't get through in January, February and March because of snow and ice. Now the library has a home." Lisa Raine, Chair of the Endowment Fund explained that anyone interested in giving a gift can do so through the Town of Chester Library Endowment Fund at P.O. Box 451, Chestertown, NY 12817.
Railroads on Parade is a museum attraction located in Pottersville, NY. Visit www.railroadsonparade.com or call (518) 623-0100 for more information.