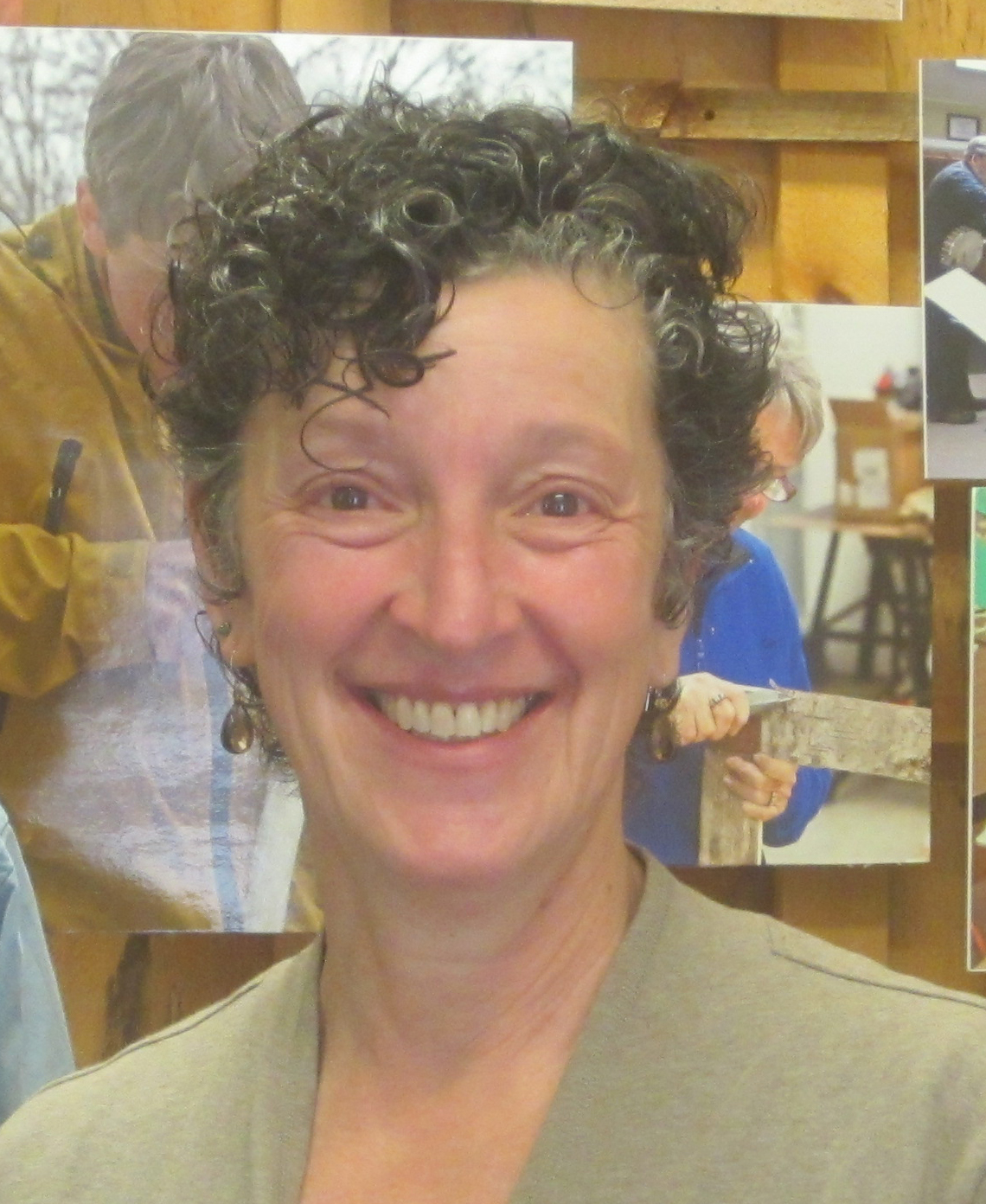 Stony Creek resident Eva Wenger takes the reins at the ADK Folk School.
By Barbara A. Brewer La Mere
Eve Wenger has stepped into her new role as executive director of the Adirondack Folk School in Lake Luzerne, bringing more than 25 years of non-profit management experience to the school.
It was founded three years ago by Jim Mandle "to inspire the hands, heart, and mind by teaching the traditional arts, crafts, and culture of the Adirondacks."
Wenger has been an Adirondack resident for seven years, having moved to Stony Creek from the Poconos. When the population had doubled in 25 years and the Big Box stores were about to be arriving all too soon, Wenger concluded that, "It was time to plan an exit strategy."
She has discovered as a member of the board of Stony Creek Free Library that, "The region is rich with experiences and traditions that have been passed down." She was pleased to discover, when the library had an art show, a depth of talent in two and three dimensional projects displayed.
In working with Family Promise, an organization working to end family poverty and family homelessness, and with Peter's Valley, a craft education center in New Jersey, Wenger has "developed an understanding of best non-profit management practices." She has worked in the areas of board and staff development, fund development, and strategic planning, among others.
Arriving at Adirondack Folk School, Wenger credits Mandle and the school's board and volunteers with having done "an amazing job." She acknowledges that people "have poured their heart into this place" and looks forward to building on the foundation that they have established.
Wenger's goals for the school include developing its own online class registration capacity and the ability to accept online payments for classes, donations, gift shop purchases, and memberships. Registrations up to now have been through an arrangement with SUNY Adirondack for which the school is very appreciative. Wenger is looking to increase and diversify revenue to grow in a fiscally stable fashion. She looks forward to expanded course offerings, facilities growth and expansion, and an upgrade in equipment and tools to elevate the general level of operations.
Wenger hopes to expand the class offerings and to expand partnerships with schools and colleges. She'd like to encourage organizations seeking learning experiences to partner with the Folk School.
Gift certificates from the school make good corporate gifts. With offerings that range from soapmaking to blacksmithing, weaving (both fabrics and baskets) to woodworking and a couple of hundred other possibilities, there's a variety of courses to appeal to many different interests. There are music programs at the Adirondack Folk School as well. The 2013 online class catalog will be available in January with a print version soon to follow.
The school's e-mail address is www.adirondackfolkschool.org. The phone number is 696- 2400. AFS is on Facebook, too. New classes start in January. The school is at 51 Main St. in Lake Luzerne.