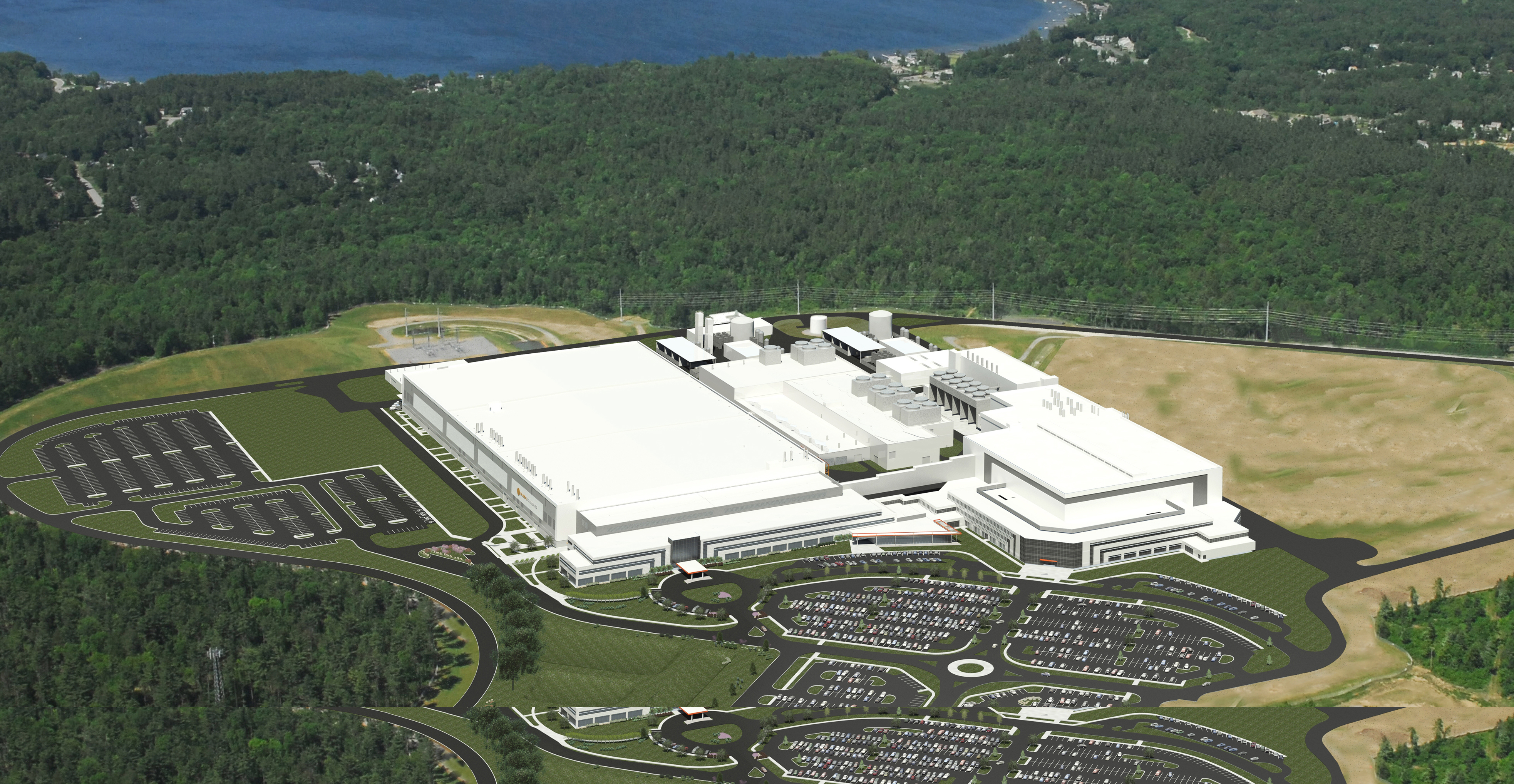 GlobalFoundries announced this month plans to build a multi-billion dollar research and development facility at its Fab 8 campus in Malta.
The new Technology Development Center (TDC) is expected to play a key role in the company's strategy to develop innovative semiconductor solutions allowing customers to compete at the leading edge of technology.
The TDC will feature more than a half million square feet of flexible space to support a range of technology development and manufacturing activities, including cleanroom and laboratory space, officials said.
Representing an investment of nearly $2 billion, the facility will increase the total capital investment for the Fab 8 campus to more than $8 billion, according to the company. Construction of the TDC is planned to begin in early 2013 with completion targeted for late 2014, said officials.
"Having been involved from the early stages of GlobalFoundries entrance into our region, I can attest that this recent news of expansion is both extraordinary and genuine," said Peter Aust, president and CEO of the Adirondack Regional Chamber of Commerce.
"From the beginning, this company has exceeded all of their own forecasts and in my opinion, have exceeded even our lofty expectations. Furthering their research and development at Luther Forest ensures that GlobalFoundries is solidly rooted for the long haul. The monumental economic impact this company is making in our region will have both immediate benefits to our local businesses and historic legacy impacts for years to come," he added.
Since breaking ground on Fab 8 in 2009, GlobalFoundries has created approximately 2,000 new direct jobs and that number is expected to grow by another 1,000 employees for a total of about 3,000 new jobs by the end of 2014.
The company said the TDC will house a variety of semiconductor development and manufacturing spaces to support the transition to new technology nodes, as well as the development of innovative capabilities to deliver value to customers beyond the traditional approach of shrinking transistors.
The overarching goal of the TDC is to provide a collaborative space for GlobalFoundries to develop end-to-end solutions covering the full spectrum of silicon technology, from new interconnect and packaging technologies that enable three-dimensional (3D) stacking of chips to leading-edge photomasks for Extreme Ultraviolet (EUV) lithography and everything in between, officials explained.
"As the industry shifts from the PC era to a market focused on mobile devices, we have seen increasingly strong interest from customers in migrating to advanced nodes on an accelerated schedule," said GlobalFoundries CEO Ajit Manocha. "To help facilitate this migration, we are making significant investments in strengthening our technology leadership, including growing our workforce and adding new capabilities to make Fab 8 the hub of our global technology operations.
"New York State's continued support of the semiconductor industry has created a strong collaborative ecosystem and helped pave the way for this additional investment. The new TDC will help us bridge between the lab and the fab by taking research conducted with partners and further developing the technologies to make them ready for volume manufacturing."
Gov. Andrew M. Cuomo said the expansion "demonstrates that the investments we have made in nanotechnology research across New York state are producing the intended return-the creation of high-paying jobs and generation of economic growth that is essential to rebuilding our state. New York has become the world's hub for advanced semiconductor research and now, the Technology Development Center will further help ensure the innovations developed in New York, in collaboration with our research institutions, are manufactured in New York."
Dr. Charles W. Wessner, director of the National Academies' Innovation program, said, "The future economic prosperity and security of the American economy depends on sustaining the nation's capacity to innovate-that is, to translate our investments in research into new products for the market and new solutions for national missions. As a major new Academies' report, "Rising to the Challenge: U.S. Innovation Policy for the Global Economy," has documented, other nations are focused on developing greater capacity to translate research into marketable products and we need to make smart investments to ensure innovation and manufacturing continue to be 'made in America'. He added that the state's public investments to develop CNSE as a hub of innovation "coupled with the private investments of GlobalFoundries are prime examples of best practices for public-private partnerships linking research, innovation and production that have made New York a globally recognized center of innovation."
Located at the Luther Forest Technology Campus in Malta, Fab 8 is being developed as the most advanced semiconductor foundry campus in the world, according to the company.
Construction on the Fab 8 project began in July 2009 and the company has successfully brought up the new fab on schedule, hitting all major development, operations, and customer milestones. Today the Fab 8 campus includes approximately two million square feet of development.
In addition to investments in manufacturing production on established technology nodes, GlobalFoundries has also been making significant investments in technology development at the Fab 8 campus, and today development is underway at the 20nm and 14nm technology nodes.