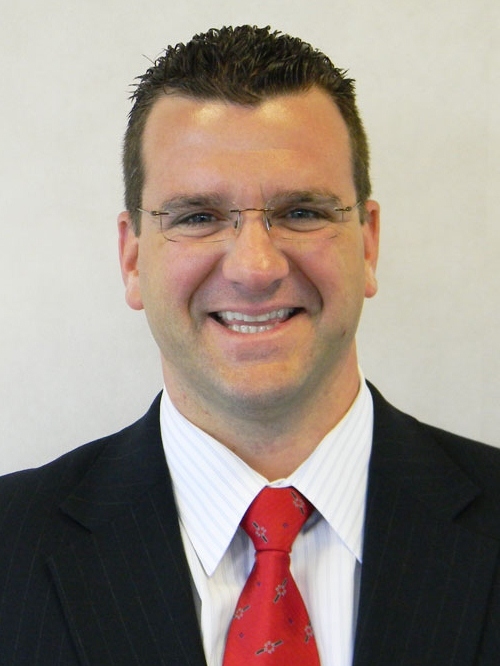 The Adirondack Regional Chamber of Commerce announced that Christopher Della Bella was elected chairman of the its board of directors for 2013.
Della Bella has been a member of the board of directors since 2008 and served as the chairman-elect in 2012.
"I am deeply honored to have the opportunity to help the ARCC support the business community in our local region," he said. "We are all blessed to have such an outstanding staff and a dedicated board of directors all working toward that common goal. 2013 should be an outstanding year for our entire community."
The ARCC also announced new members to the board of directors. They are:
Meghan Barkley, operations director, Aeon Nexis.
Kyle Brock, vice president, human resources, Finch Paper.
Don McCoy, president, Great Escape Theme Park.
Chris Scoville, owner, Scoville Jewelers.
Elizabeth Miller, president, Miller Mechanical.
The ARCC also recognized these board members, whose terms have ended, for their dedicated service to the board:
John Pietrangelo from Tech Valley Patent; Andrew Cruikshank from Fort Hudson Health Systems; and Connie Gerarde-Niles from Keena Staffing. Cruikshank and Gerarde-Niles also served as board chairpersons during their tenure.
The following were elected to serve as officers of the Chamber for 2013:
Della Bella, executive manager, Della Auto Group; Richard W. Fuller, CPA, Fuller & LaFiura CPAs, PC, chairman-elect; Thomas Guay, general manager, Sagamore Resort, vice chairman; L. Adam Gray, president, Adirondack Regional Chamber of Commerce, vice chairman; Dianne Shugrue, senior vice president and COO, Glens Falls Hospital, vice chairman; McCoy, CEO, Great Escape Theme Park, secretary; Michael D. Murray, assistant vice president, commercial lending, Adirondack Trust Co., treasurer; David D. Kaiser, senior vice president, Glens Falls National Bank, immediate past chairman; The Adirondack Regional Chamber of Commerce is a not-for-profit, member-based business organization. It is an advocate for the economic success of its 1,000 member businesses, representing in excess of 23,000 people predominantly in Warren, Washington and Northern Saratoga counties.
ARCC is dedicated to creating economic opportunity and enhancing the quality of life throughout the Adirondack Region.
More information is available at www.adirondackchamber.org.