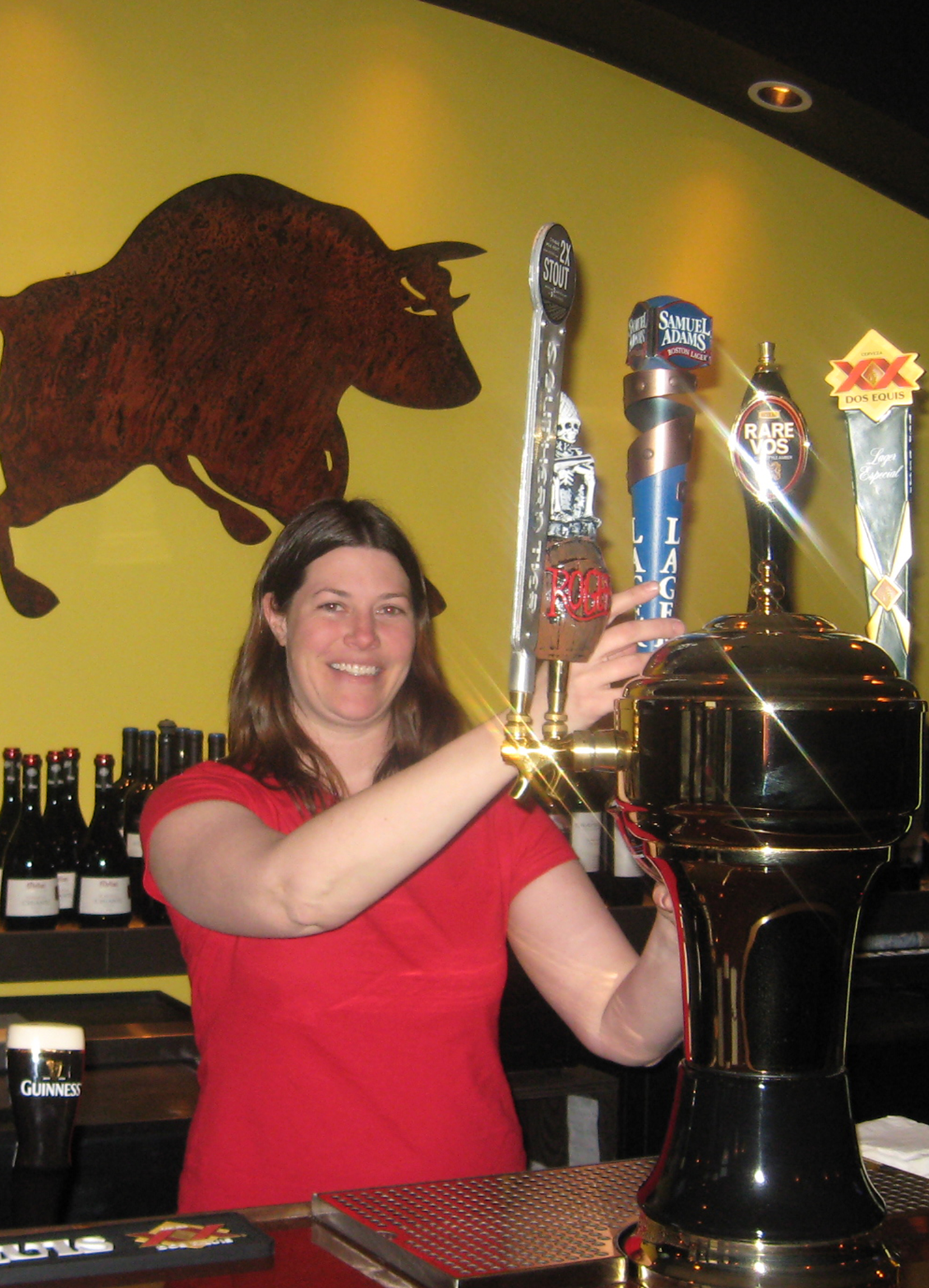 By Barbara Brewer La Mere
Lonnie Shenefield, proprietress of the newly-opened Bullhouse Steakhouse at 6369 Main St. in Chestertown, attributes the Latin flavor of some of the dishes to the focus on Latin America that accompanied her studies in business management for her bachelor's degree from Pace University.
The Bullhouse is housed in a former general store built in 1893. The lease for the first floor of the building was signed in April of last year. Prior to the February opening, the building was gutted, foam-insulated, and sheet-rocked. A fireplace and bar were built and the restaurant kitchen installed. MacMillen Construction of Chestertown installed the siding on the exterior.
Shenefield's passion for food was discovered as she was cooking for 76 officers aboard a Navy ship, she said. Thus, she was able to work her way through college in a number of restaurants, using her Navy food service training. The excellent pickles served in her establishment are the creations of her husband, Marc Mosher, a heavy equipment operator.
Shenefield described the new interior of The Bullhouse as trendy and informal with Latin influences. The all-natural, grass-fed rib-eye steak seems to be the customer favorite. Prime top sirloin and 20-ounce Black Angus bone-in strip steak are also well-received, she noted.
The offerings beyond steak are where the interesting Latin influences are seen in dishes like Peruvian mussels, served with lime, hot peppers, onions, corn and tomatoes. Tequila tuna and whiskey pork chops are intriguing options as well. Chilis are offered in white chicken, chocolate, and sausage and corn varieties. Quinoa-stuffed chili rellenos provide a vegetarian, gluten-free option.
Premium chopped chuck burgers are also available, as well as a taco of the week. (Shrimp was the recent taco offered).
The dessert menu is always changing. The gluten-intolerant and those looking for a really rich dessert can sample a flourless chocolate cake. There's also a rustic apple tart and a "rich and yummy"salted caramel vanilla crunch cake.
Beer options focus on craft beers with popular domestic brands also available, 30 different beers in all. There is a growing wine list of the products of vintners Frederick Wildman & Sons with approximately 30 wine choices as well.
The Bullhouse employs 17 people. Shenefield said she is grateful to the welcoming and supportive Chestertown business community. She invites people to come in for "superb quality food and service in a warm and friendly atmosphere."
The steakhouse is open Wednesday to Monday, 4:30-9 p.m., with the exception of an 8 p.m. closing on Sunday. The Bullhouse is closed on Tuesdays. Reservations can be made by calling 494-8027.