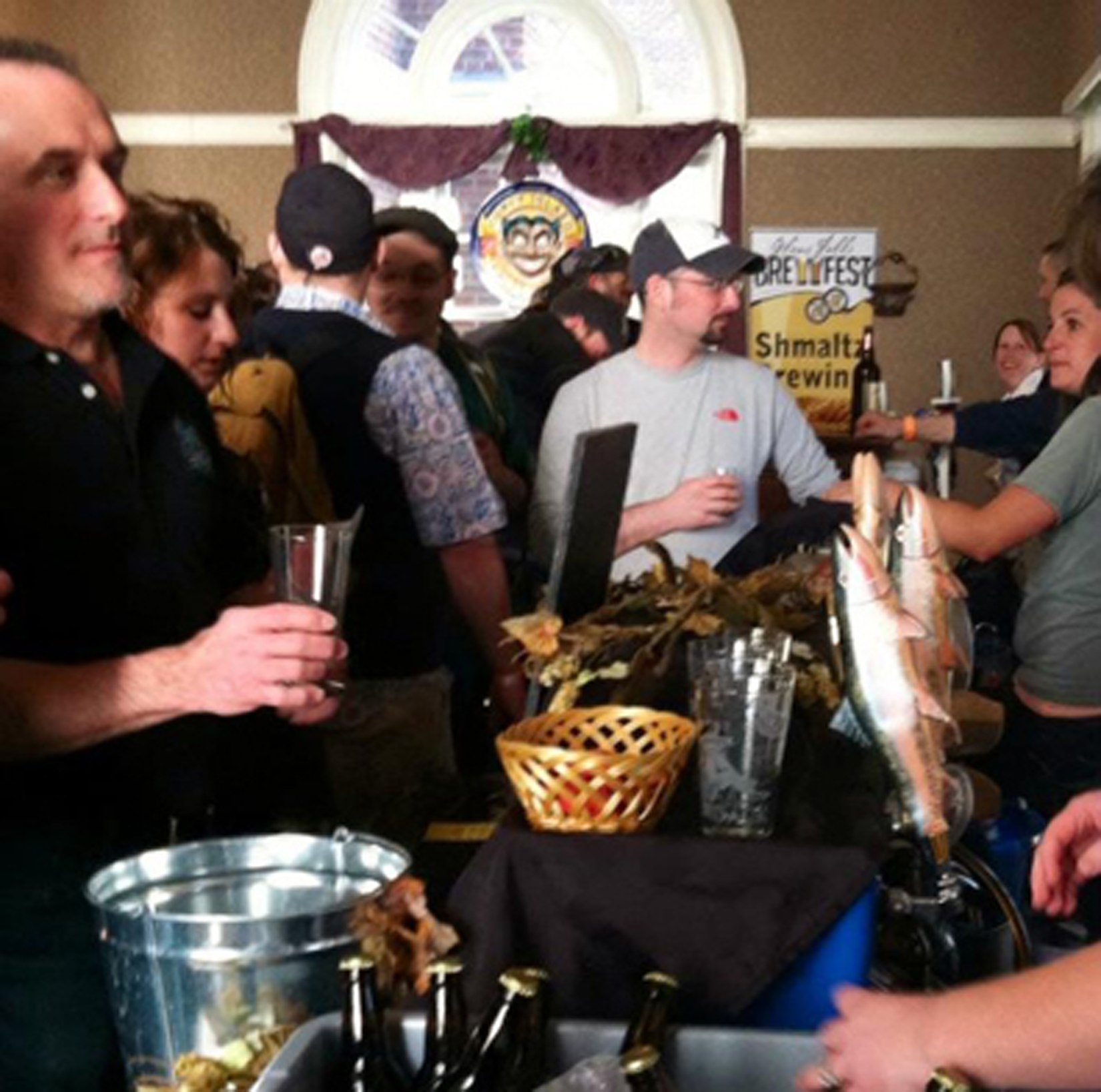 Over 50 breweries from the region, across the country and around the globe are assembling in Glens Falls for the Glens Falls Brewfest on Saturday, May 4 at the Queensbury Hotel, 88 Ridge St., Glens Falls.
The Glens Falls Brewfest is distinct because its proceeds are all donated to charity as opposed to being a private business venture. Since its founding in 2010, the Glens Falls Brewfest has contributed over $70,000 to community non-profits, according to organizers of the event.
Proceeds this year will benefit two of our area's unique non-profit organizations: Adirondack Theatre Festival (ATF) and The Feeder Canal Alliance.
Adirondack Theatre Festival is the region's only professional summer theatre committed to new and contemporary plays and musicals. With performances at the Wood Theater in June and July, ATF provides entertainment for locals and visitors to the area. They can be found on the internet at www.ATFestival.org.
The Feeder Canal Alliance was established to preserve, promote and maintain the historic Feeder Canal which provides water from the Hudson River to the Champlain Canal and from the early 1800s until 1928 provided a means of transportation by canal boats for people and goods. More information is available at www.Federcanal.com. The following breweries are confirmed participants in this year's Glens Falls Brewfest: Adirondack Pub & Brewery, Anchor Brewing, Angry Orchard, Blue Moon, Boulder Beer, Brewery Ommegang, Brooklyn Brewery, Brown's, , Captain Lawrence, City Steam, Cooper's Cave Ale Company, Davidson Brothers Brewing Company, Dundee Ales & Lagers, Duvel, Founders, Goose Island, Harpoon Brewery, Ithaca Beer Company, Kona Brewing Company, Lake Placid Craft Brewing Co.
Leinenkugals Summer Shandy, Long Trail Brewing Co., Magic Hat Brewing, McKenzie's, Narragansett, Old Burnside, Old Saratoga Brewing Co, Otter Creek Brewery, Palm Brewery, Peak Organic, Pyramid, Quimera, Red Hook Ale Brewery, Samuel Adams, Saranac Brewery, Shock Top, Sierra Nevada, Southhampton Publik House, Spaten, Steadfast, Switchback Brewing Company, Tenth and Blake, The Shed, Widmer Brothers and Wolaver's Organic Ales, Woodchuck Draft Cider.
Organizers report that more breweries are still signing on and they will be posted on the Glens Falls Brewfest Facebook page.
Those in attendance can enjoy food from Talk of the Town, Dickey's Pit BBQ, Sans Souci, Cooper's Cave Pub, Poopie's and others soon to be announced.
The Glens Falls Brewfest and the Queensbury Hotel have teamed up to offer the "Brewfest Escape Package. Patrons traveling to the event from outside the area can take advantage the package. Contact the Queensbury Hotel for more information at Queensburyhotel.com or 800-554-4526.
Glens Falls Brewfest sponsors include: Saratoga Eagle, DeCrescente Distributors, Davidson Brothers Restaurant and Brewery, Coopers Cave Pub and Restaurant, Seeley Office Systems, Trampoline Design, Mannix Marketing, Glens Falls Toyota, Rozell Industries, Lake George RV Park, Pearle Vision, Maplewood Ice, Rose & Kiernan Insurance and Pint Plus.
Media Sponsors are The Chronicle, GlensFallsRegion.com, LakeGeorge.com, and Q101.7 FM.
Tickets are $35 in advance and $40 at the door. Tickets include beer tastings, a souvenir tasting glass and complementary food from area restaurants. Designated driver tickets are available at the door for $10 and will be offered complementary food tastings, water and soda.
Advance tickets may be purchased on-line at: www.glensfallsbrewfest.org.
Tickets are also available in person at both Cooper's Cave Ale Company, 2 Sagamore Street and Davidson Brothers Brewery & Restaurant, 184 Glen Street, both in Glens Falls.