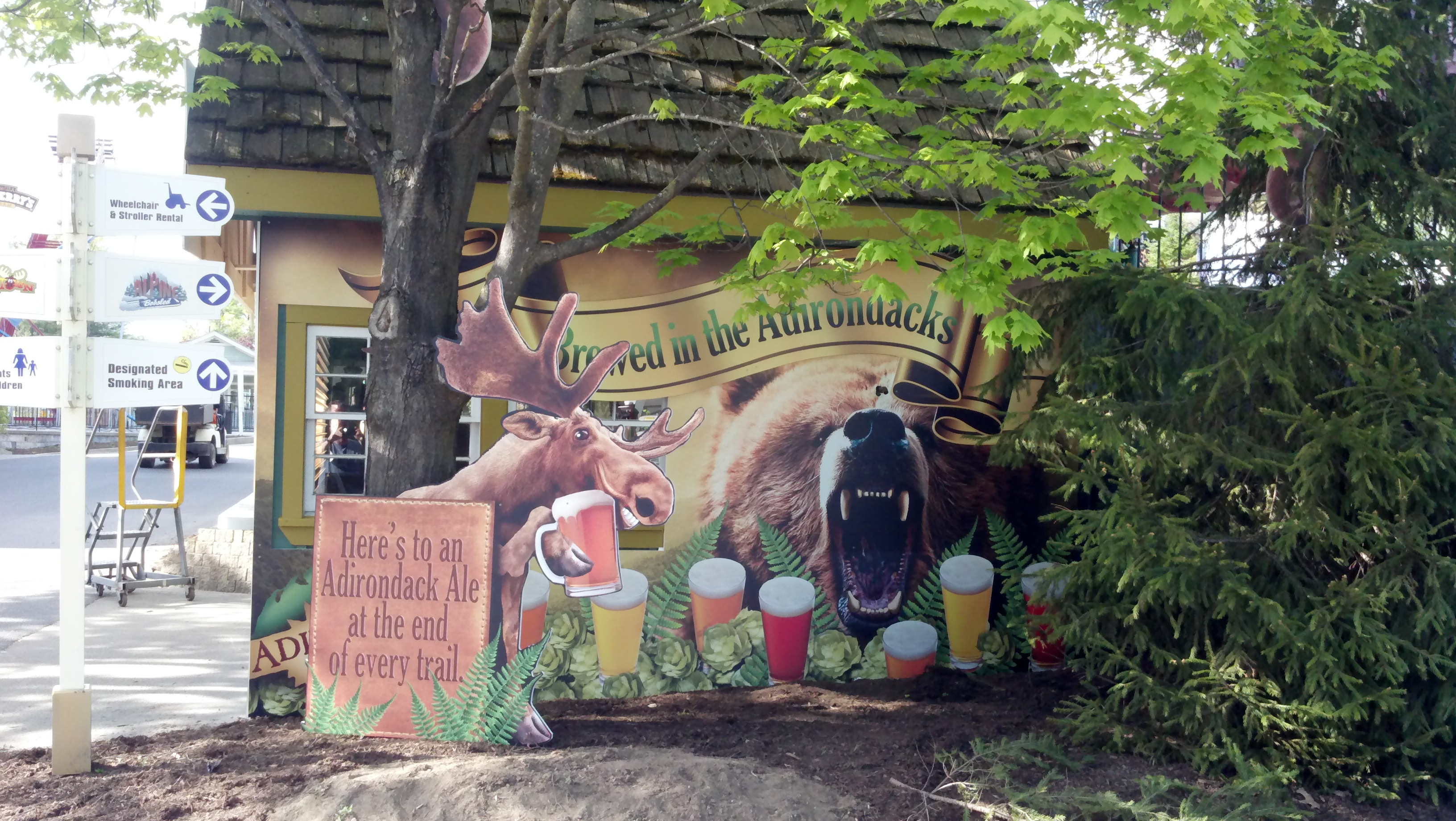 By Simi Sinha
The Adirondack Pub and Brewery has set up at a new location this summer. They are now partnered with Six Flags Great Escape of the Lake George area to provide some "local flavor" that the adults can enjoy while spending a day at the amusement park.
John Carr is the innovator and owner of the Adirondack Pub and Brewery. The pub operates out of its Glens Falls base and sells "locally, only in New York." Carr is interested in "taking care of (his) neighbors first" and is excited to be sharing the locally brewed beers with the many tourists who visit the Great Escape every summer.
The Great Escape is one of the biggest attractions in the area and has high tourist traffic. Carr felt the pairing was only natural.
"A lot of customers have supported us for years" Carr said. The local community has also supported the Great Escape for a long time. It becomes a "win-win" situation for everyone involved: the kids enjoy the amusement park, the adults enjoy a refreshing "summer seasonal, low alcohol session type of beer" and the pub and park serve some very satisfied customers., he said.
With the opening of an Adirondack Pub and Brewery kiosk at the Great Escape will introduce the "local Adirondack feel" and flavor to visitors.
Carr is happy that Six Flags was "willing to partner up with a local company."
The Adirondack Pub and Brewery is "heavily involved with Oktoberfest type of events." The two ventures, newly entwined, "both love Oktoberfest" said Carr. Their shared vision and interests is proving to be a great fit, a positive experience.
The Adirondack Pub and Brewery has also partnered up with local artist Linda Wohlers once again. She has designed the bottle labels for them in the past and developed an Adirondack theme for the kiosk.
Carr said Wohlers "did a phenomenal job" on the Great Escape kiosk. The previous design had depicted a Swiss Alpine scenery, not particularly "symbolic of the beautiful area." Carr said having a design "to tie the region to that kiosk" was the "key thing for us."
For more information about the Adirondack Pub and Brewery, visit www.adkpub.com.