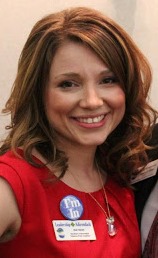 The Adirondack Regional Chamber of Commerce hired Pamela Fisher and Ashley LaVoy as membership manager and programs and events coordinator, respectively.
Fisher previously worked for Warren/Washington ARC as the assistance director of development and public relations, and most recently as the outreach coordinator for the Southern Adirondack Tobacco Free Coalition. She has also been an adjunct instruction and writing tutor at SUNY Adirondack and contributing writer for the Glens Falls Business Journal and Saratoga Business Journal.
"As a Chamber member and volunteer, I know firsthand the tremendous value of the Adirondack Regional Chamber of Commerce. Its exceptional programming enables members to cultivate connections, collaborate with diverse industries, and strengthen their businesses and communities," said Fisher. " I am delighted to work with the wonderful membership and staff at the ARCC, and look forward to serving the region where I work, live and raise my family."
For the past several years Fisher has been an ambassador for the Chamber assisting with various programs acting as a representative for the Chamber in the business community. She is also a 2012-2013 graduate of the Leadership Adirondack program. After receiving a cochlear implant in 2012, Fisher has written and spoken publicly of living with hearing loss. Her story has been featured in publications throughout the country.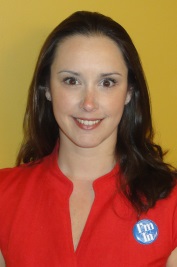 LaVoy came to the Chamber after working for Mannix Marketing as a digital marketing strategist and as the restaurant and inn manager for The Black Mountain Resort and Restaurant in North Creek.
"There is nothing I enjoy more than helping my community grow and prosper. I had been volunteering at the Chamber for about three years and when the opportunity presented itself I jumped. Working with the chamber has never felt more right," said LaVoy.
Like Fisher, LaVoy has been an ambassador for the Chamber and was an essential part of the Chamber's orientation program for members. She is also an accomplished competitive sailor and races regularly on Lake George.
"We are very excited to add these two dynamic and motivated people to our team at the ARCC," said Peter Aust, president and CEO. "Over the years these two individuals have volunteered their time at the Chamber and their passion for enhancing the vibrancy of our local business community has been tremendous. I can speak for the current staff and board of directors in saying that we are thrilled to welcome these two onboard."
The Adirondack Regional Chamber of Commerce (ARCC) is a not-for-profit, member-based business organization. The Chamber is an advocate for the economic success of its 1,000 member businesses, representing in excess of 23,000 people predominantly in Warren, Washington and northern Saratoga Counties. Its website is www.adirondackchamber.org.