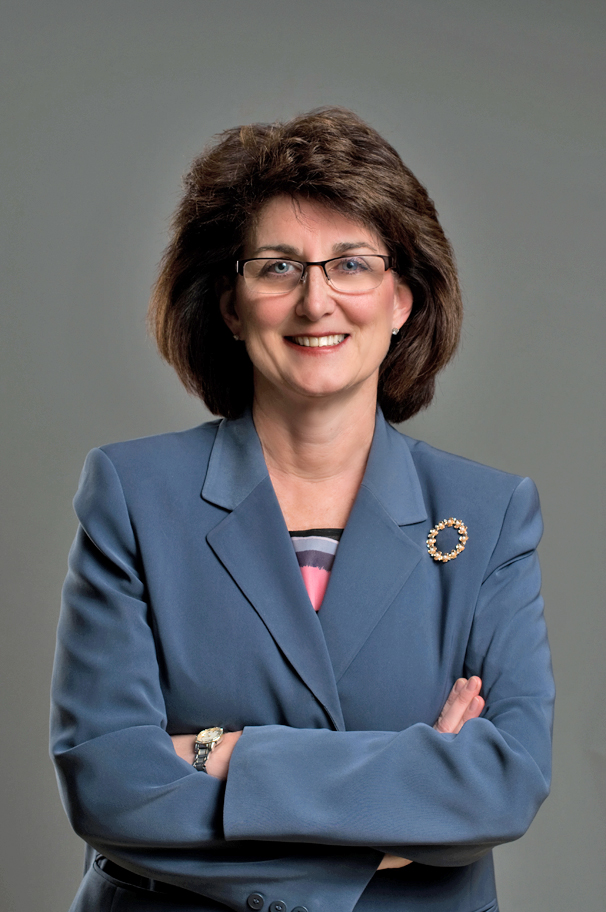 The Glens Falls Hospital Board of Governors appointed Dianne Shugrue as president and chief executive officer.
Shugrue was acting president and chief executive officer for the past two months, following the retirement of David G. Kruczlnicki, and has served as senior vice president and chief operating officer of the hospital since 2007. She will continue to fulfill the responsibilities of chief operating officer on an interim basis, hospital officials said.
"Over the past two months, Dianne has clearly demonstrated that she is the ideal choice to lead Glens Falls Hospital into its next generation of care," said James E. Cullum, chairman of the board. "She has embraced the position and excelled in every respect."
"Dianne has tremendous institutional knowledge and outstanding judgment and leadership skills, and she has earned the confidence of our board, physicians and staff, " Cullum added. "We have concluded that we could not find a stronger candidate outside our walls. We have the right leader right here in our midst."
Shugrue brings 33 years of health care experience to her new role. She joined Glens Falls Hospital as senior vice president and chief operating officer in 2007 after five years at Ellis Hospital in Schenectady, where she served terms as interim CEO, executive vice president and chief operating officer, and chief nursing officer.
Prior to that, she served as vice president of patient care services and chief nursing officer at Orange Regional Medical Center in Orange County; vice president of patient care services and chief nursing officer at Horton Medical Center in Middletown; and in various leadership positions at the Medical Center of Central Massachusetts and Worcester Memorial Hospital in Worcester, Mass.
Shugrue said, "I am honored by this opportunity and look forward to working with our staff, the medical community and our board of governors to successfully navigate the significant challenges facing healthcare institutions today, and to grow and enhance Glens Falls Hospital's delivery of healthcare excellence.
"We have a wonderful team here that makes coming to work every day a source of great inspiration and accomplishment. I cannot imagine working with a more talented and devoted group of people."
Among her first priorities, she said, will be leading a search to fill other vacant senior staff positions, including chief operating officer, chief financial officer, and vice president of human resources.
"Dianne Shugrue has shown herself to be a collaborative leader who works closely with physicians and staff to deliver excellent care every day, and always has our patients' interests foremost in her mind," said Dr. David A. Judkins, president of the hospital's medical staff. "This is a great decision for the hospital and the community we serve, and a well-deserved opportunity for Dianne. She brings an ideal mix of clinical experience, patient care expertise and deep healthcare knowledge to this role."
In addition to her duties at Glens Falls Hospital, Shugrue is a vice chairman of the board of directors of the Adirondack Regional Chamber of Commerce, and a member of the Zonta Club of Glens Falls.
Glens Falls Hospital is a comprehensive integrated system of primary care, specialty care and hospital services, serving a six-county region of the southern Adirondacks, with 3,000 employees and 28 regional locations. Its website is www.glensfallshospital.org.